Sports Betting News: 106-Year-Old Woman Wins Big at Potawatomi Hotel & Casino
Published on: August 29, 2023, 03:25h.
Last updated on: August 29, 2023, 03:25h.
A remarkable story unfolded at Potawatomi Hotel & Casino in Wisconsin when a 106-year-old woman, Serafina "Sarah" Papia Peterson, hit a $1K jackpot and received a surprise birthday gift from the casino. The CEO of the casino, Dominic Ortiz, decided to double her winnings in celebration of her 106th birthday. The heartwarming moment was captured on camera, with Peterson expressing her gratitude and excitement for the unexpected windfall.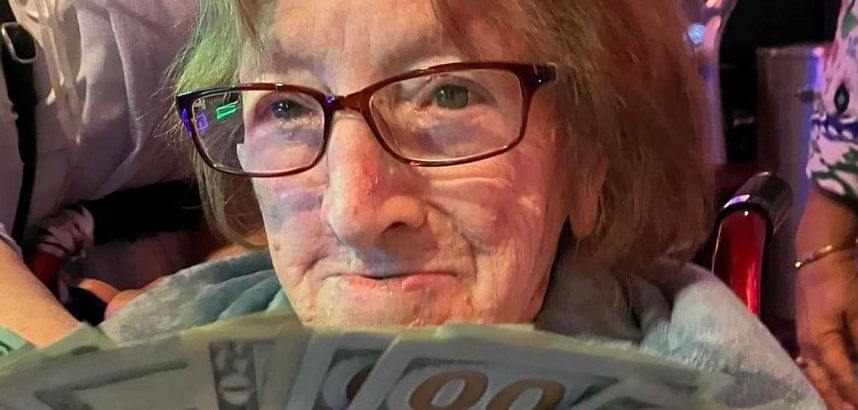 It was revealed that Peterson's win was actually due to a mistaken bet. Her niece, Marge Larson, explained that Peterson accidentally pressed 400 credits instead of the intended 50. Despite the accidental win, Peterson expressed her joy and appreciation for the casino's generosity.
Peterson, a regular patron of the Milwaukee gaming property, has been celebrating her birthday at the casino for many years. The CEO of the casino expressed his gratitude for Peterson's loyalty and the opportunity to make her birthday extra special.
The heartwarming story of Peterson's win has garnered attention and praise from casino enthusiasts worldwide. Alongside Peterson's inspiring story, other notable jackpot wins have recently made headlines in the world of gambling.
Yaamava' Resort & Casino Pays Out $1.3M
In Southern California, a lucky player at Yaamava' Resort & Casino at San Manuel won an astounding $1.3M jackpot while playing the popular Dragon Link Panda Magic slot. The fortunate winner had placed a $25 bet, leading to a life-changing moment that will always be remembered. The casino management expressed their excitement for the player's victory, emphasizing their commitment to creating unforgettable experiences for all patrons. The game, provided by Aristocrat Gaming, continues to captivate players with its exciting features and generous payouts.
Caesars Palace Player Collectively Wins Over $2M
In Las Vegas, an anonymous player at Caesars Palace experienced an incredible streak of luck, winning a total of 10 jackpots over the course of two days. The impressive total amount won was $2,072,831, with five jackpots secured each day. The remarkable wins occurred on August 19 and 20, adding to the excitement of the weekend for the fortunate individual. Caesars Palace, renowned for its luxurious atmosphere and thrilling casino games, celebrated the player's extraordinary achievement, leaving everyone in awe of the incredible winning streak.