Published on: September 18, 2023, 08:03h. 
Last updated on: September 18, 2023, 08:03h.
The lucky winner of the record-breaking $2.04 billion Powerball jackpot from November 2022 is using his newfound fortune to invest in high-end properties in Los Angeles.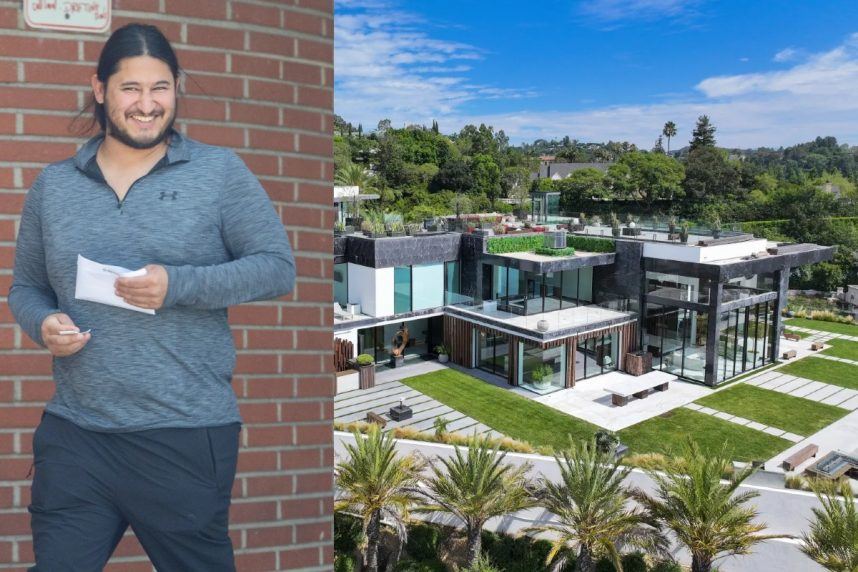 Edwin Castro purchased a $2 Powerball ticket at Joe's Service Center in Altadena, his hometown, on Nov. 7, 2022. Castro's ticket ended up matching the six drawn numbers that night: 10-33-41-47-56 and red Powerball 10.
Castro claimed his prize in February. He opted for the one-time cash option of $997.6 million. After federal taxes, his payout came to around $628.5 million. California doesn't levy a state tax on lottery winnings, which saved him many millions.
Castro was just 31 years old when he became a multimillionaire hundreds of times over. He's since decided to use his wealth to become a major property owner of lavish real estate in Los Angeles County.
Castro's first purchase was a $25.5 million mansion in the Hollywood Hills. The luxurious property features five bedrooms, seven bathrooms, and spans over 13,500 square feet. Some notable neighbors include Jimmy Kimmel, Ariana Grande, and Dakota Johnson.
Investing in Luxury Real Estate
While financial advisors often advise lottery winners to avoid impulsive purchases, Edwin Castro is disregarding that advice. Shortly after buying the Hollywood Hills mansion, he spent $4 million on a property in Altadena, just three miles away from where he bought the winning ticket.
But Castro's real estate spree didn't end there. Collaborating with celebrity realtor Mauricio Umansky, known for his appearance on The Real Housewives of Beverly Hills, Castro acquired a $47 million compound in Bel Air. This extravagant residence boasts seven bedrooms, eleven bathrooms, and an infinity pool with breathtaking views of downtown Los Angeles.
In total, Castro has spent over $76.5 million on these three luxury properties, excluding realtor fees and closing costs. Despite keeping a low profile, he has been spotted driving around Los Angeles in a vintage Porsche 911 worth $250,000.
Powerball Jackpot Update
The Powerball jackpot continues to grow, and tonight's drawing is estimated to be worth $638 million, with a cash option of $304.2 million. This prize is the 10th largest in Powerball history. The jackpot hasn't been won since a California player claimed a $1.08 billion prize in the July 19 draw.
Edwin Castro's win remains the richest in Powerball history, as it soared past the $2 billion mark.