Crystal Cruises Revamps Casino Offering
Posted on: September 2, 2023, 02:52h. 
Last updated on: September 1, 2023, 02:54h.
Crystal Cruises, under new ownership, is set to reintroduce casino spaces on its two ships, Crystal Serenity and Crystal Symphony. The cruise line, previously owned by Genting Hong Kong, removed the casinos during a recent overhaul of the vessels. However, following feedback from customers, Crystal Cruises plans to bring back smaller gaming spaces to enhance the sailor experience. (Image: Crystal Cruises)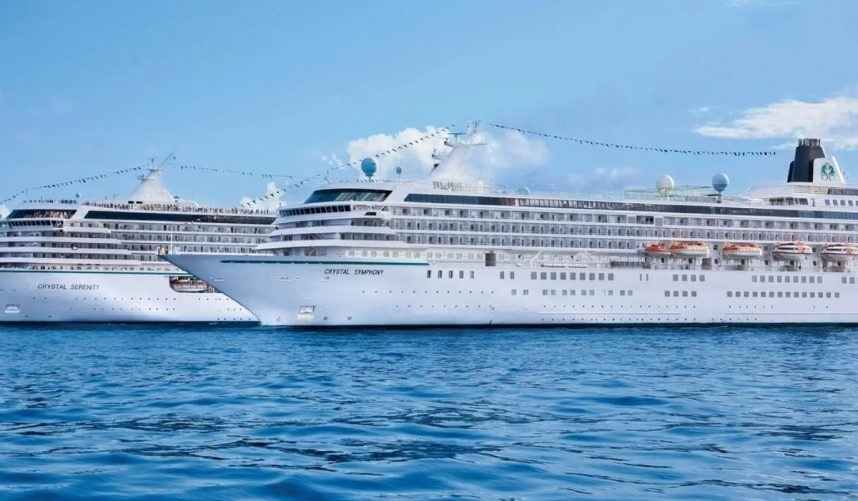 Crystal Cruises' two-vessel portfolio fell into bankruptcy amid the COVID-19 pandemic. The previous owner, Genting Hong Kong, failed to pay bills and docking fees, resulting in the seizure and auction of Crystal Symphony and Crystal Serenity. The high bidder, A&K Travel Group, plans to offer luxury cruises on the ships, with plans to reintroduce casino spaces based on customer demand. (Image: Crystal Cruises)
Crystal Cruises CEO, Cristina Levis, expressed the company's commitment to addressing the lack of a casino onboard both ships. Plans are in motion to incorporate smaller gaming spaces, with construction likely to take place while the ships are at sea.
Enhancements and Upgrades
In addition to the casino comeback, Crystal Cruises has focused on improving the guestroom cabins. The ships have undergone renovations, including the installation of new carpeting and furnishings. The goal is to bring the Crystal Cruises brand back to life, offering enhanced luxury experiences to passengers.