Published on: November 13, 2023, 07:20h. 
Last updated on: November 13, 2023, 07:20h.
Authorities in Hong Kong have taken strong measures to dismantle illegal gambling activities linked to Triad crime organizations. This resulted in the arrest of numerous individuals, significantly impacting the shadowy world of illegal gambling associated with Triad networks in the city.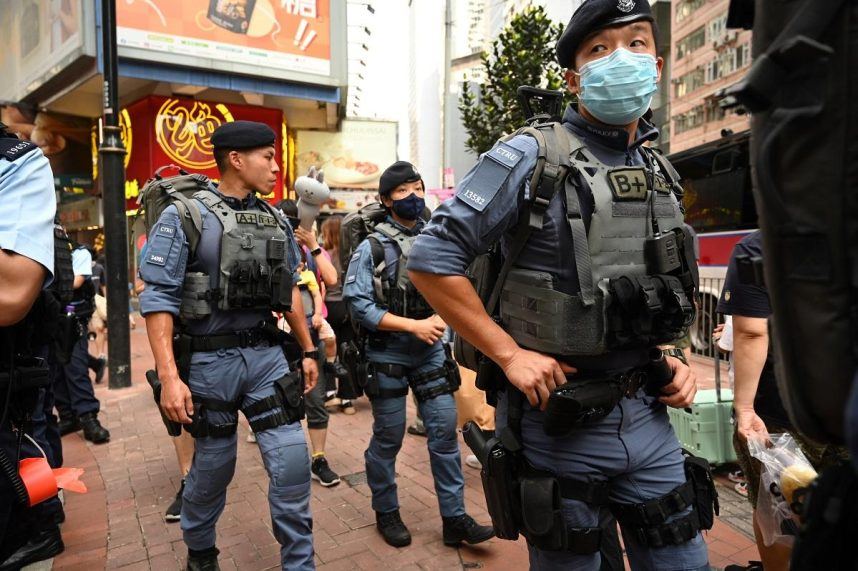 Dim Sum Daily reported that Hong Kong police arrested 335 individuals during a three-day operation targeted at underground establishments tied to Triad involvement in illegal gambling and prostitution.
The raids conducted by the police covered 223 entertainment properties, including bars, nightclubs, saunas, and mahjong parlors. These efforts led to the seizure of weapons, mahjong tables, gambling chips worth HKD1.8 million (US$230,580), and narcotics.
Respect for the Deceased and Unraveling Illegal Activities
Individuals aged 18 to 88 detained during the operation are facing charges related to operating illegal gambling and brothels, fraud, money laundering, property damage, and drug possession. Moreover, these arrests come following the funeral of a former leader of the Hong Kong Wo Shing Wo triad, a figure involved in extortion, drug trafficking, and prostitution.
The funeral, held on November 9, brought together a substantial number of individuals linked to these criminal groups, prompting authorities to deploy anti-gang squad officers and the tactical unit of the West Kowloon Police District to manage the gathering as there was potential for unrest.
Law enforcement continues to investigate the links between the funeral attendees and those present at the entertainment venues. With a significant number of triad-linked individuals in one location, police had the opportunity to capture the criminals. This demonstrates the lack of regard for ongoing efforts to curb triad control in Hong Kong.
Wo Shing Wo Flouting the Law
The Wo Shing Wo triad, with deep roots in Guangdong and a significant presence in Hong Kong, has a long history of illegal activities, including extortion, drug trafficking, illegal gambling, prostitution, and violent turf wars.
This triad has been involved in various illicit operations in different parts of the world and is known for drug activity in Australia and Europe, and control of the heroin trade in France. Reports also say it is the largest criminal organization in the UK.
The Wo Shing Wo triad has faced multiple crackdowns in China and Hong Kong and has been embroiled in internal conflicts and rivalries with other triad factions, contributing to a complex underworld landscape in the region.
It has also expanded its reach internationally, being active in criminal operations in various countries, highlighting its significant global influence.