Posted on: May 12, 2023, 08:41h. 
Last updated on: May 12, 2023, 12:03h.
Seven suspects were arrested this week after court-approved raids of four illegal gambling operations in Florida. Florida Gaming Control Commission agents seized more than $1 million in cash, assets, and property, including computers and ATMs, at the locations.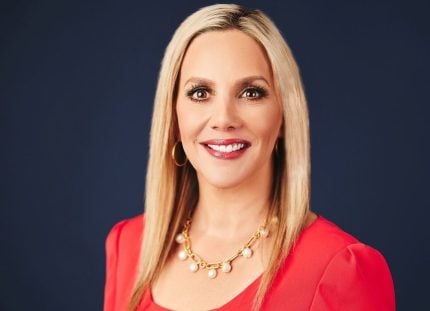 A total of 360 slot machines were seized from the arcades, according to Florida TV station WPTV. They include 120 slots in Delray Beach and 93 in Fort Pierce.
The raids took place on Tuesday at Players Paradise Arcade in Delray Beach, Midway Arcade in Fort Pierce, Lucky Game Lounge in Tampa, and an unidentified operation in St. Petersburg.
The suspects are facing a variety of charges, including racketeering, conspiracy, money laundering, keeping a gambling house, being an agent or employee of a gambling house, and unlawful manufacture, sale, or possession of coin-operated devices.
Those arrested include Leonid Barmak, 57, of Jupiter, Fla., Alexandre Barmak of Hutchinson Island, Fla., Yuliya Sobolevska, 42, also of Florida, Alexander Freidman, 62, and Anna Friedman, 58, both of Sunny Isles, Fla., Leo J. Kutin, 37, of Reisterstown, Md., and Peter Brover, 64, of St. Petersburg, Fla.
Their cases were turned over to Florida prosecutors.
Hawaii Cops Raid Illegal Gambling Operations
Illegal gaming rooms, drug operations, and massage parlors in Hawaii were raided by the Honolulu Police Department (HPD) on Wednesday in sweeping court-approved searches.
The enforcement activity, called "Operation Firestorm," led to the arrests of four suspects on charges including second-degree electronic enticement of a minor, as well as drug and gambling offenses, according to Hawaii TV station KHON2.
Among the operations searched were three illegal game rooms in Nanakuli. The searches led to the seizure of 38 illegal gambling devices valued at about $300K, police said.
Police also seized about three ounces of suspected methamphetamine (meth) and more than 50 oxycodone pills.
More raids are expected to take place in the future.
Two Robberies at Mississippi Casinos
Sheriff's deputies are searching for the bandits who took part in recent robberies of visitors to two Tunica, Miss., gaming properties.
At about 4 a.m. Sunday, a man tried to rob a patron in a restroom at the Gold Strike Resort & Casino. The victim was struck on the head with a firearm.
The gun discharged and the victim suffered minor injuries, according to Tennessee TV station WREG. It appears no cash was stolen.
The Tunica County Sheriff's Office is also investigating the armed holdup of a visitor by two men at the Horseshoe Tunica casino, located near the Gold Strike Casino, on April 23.
That incident also took place in the restroom and also occurred at about 4 a.m., WREG reported. One of the robbers aimed a gun at the victim and the bandits stole about $1,350 from his pockets.
The sheriff's office has issued a warrant for Jernard Black, 33, of Tunica, in connection with the Horseshoe casino robbery.
Akwesasne Mohawk Casino Reports Swatting
New York State authorities are searching for the suspect or suspects who phoned in fake reports of a bomb and gunfire at the Akwesasne Mohawk Casino Resort on May 4.
The Akwesasne, N.Y., complex was completely evacuated and searched by officers and a specially trained dog. No threats were found, and Saint Regis Mohawk Tribal police officers believe it was a case of swatting, which typically involves someone making a call to emergency service providers, especially police, and reporting a fake dangerous incident. In some cases, the caller is at the claimed scene of the incident and watches uniformed personnel arrive.
An initial investigation revealed the calls were made by someone outside the US.