Posted on: July 6, 2023, 03:35h. 
Last updated on: July 5, 2023, 12:34h.
A Maryland attorney who visited Las Vegas in April 2022 to celebrate a friend's 50th birthday party alleges in a federal lawsuit that she was racially discriminated against by security personnel at her host casino hotel.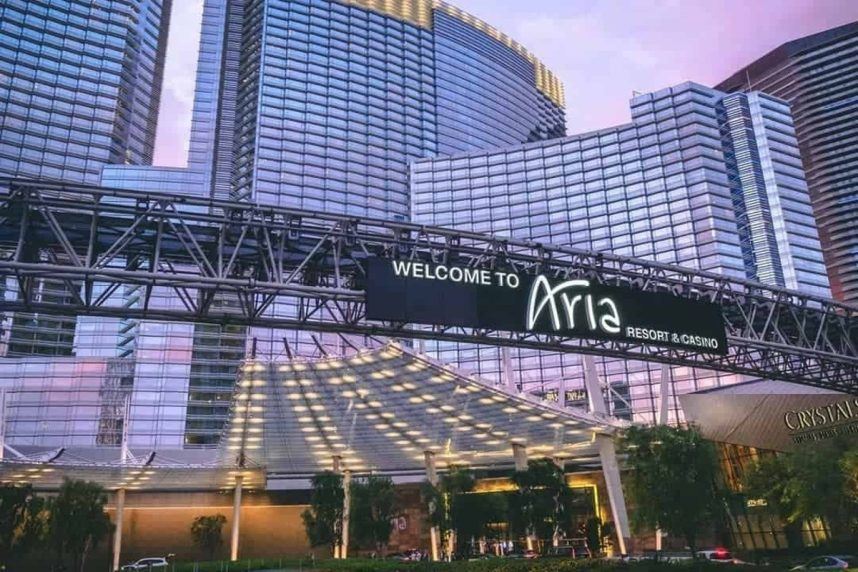 Tamika Hawkins is a Black woman who claims in her lawsuit that she advises "some of the most recognizable global brands" as a lawyer. She lives in Bowie, Md., northeast of the nation's capital.
Hawkins alleges that she and her then-fiancé checked into Aria Resort & Casino on the morning of April 22, 2022. Two days later on April 24, Hawkins says she got an early start, but after entering the casino's parking garage around 6:30 am local time to retrieve her vehicle, she claims she was wrongly detained by unidentified Aria security guards.
The guards allegedly told her to come with them to the resort's security office. Hawkins says she was forced to wait outside the office for more than 45 minutes "in view of numerous other guests as they passed by."
Mistaken Identity
In her three-count litigation, Hawkins claims she faced unlawful discrimination and false imprisonment. Her suit additionally charges that Aria Resort & Casino Holdings, LLC, a subsidiary of MGM Resorts, which operates Aria on the Las Vegas Strip, was negligent in its training and supervision of security personnel.
Hawkins contends that she was never told she was free to leave and was under the impression that "force would be used against her" if she were to attempt to leave. She added that she was treated "differently from other guests and invitees in a place of public accommodation because of her race."
Along with Aria, Hawkins' lawsuit names three unknown security staffers, referred to in the litigation as Karina Doe, Sean Doe, and John Dow, as defendants.
Defendants denied plaintiff the use and enjoyment of the benefits, privileges, terms, and conditions of contracts that they extend to other similarly situated guests who are not African American, with conscious disregard of her state and federal rights," the lawsuit read.
Hawkins claims she has suffered, and continues to suffer, irreparable loss and injury because of the detention, which apparently turned out to be a case of mistaken identity. The lawsuit doesn't detail why the security team thought Hawkins needed to be questioned.
She says the incident resulted in fear, anxiety, humiliation, embarrassment, emotional distress, feelings of racial stigmatization, an increased sense of vulnerability, and "unlawful deprivation of her state and federally protected rights to exercise and enjoy equal treatment."
Damages Sought
Hawkins isn't specifying a financial amount for damages that might remedy the incident but is instead asking Nevada's federal district court to grant her a jury trial to consider the allegations.
Hawkins wants a jury to determine whether Aria is at fault and what sort of punitive damages she should be awarded. Those awards, she says, should "fully compensate" for the "humiliation, embarrassment, emotional distress, feelings of racial stigmatization, an increased sense of vulnerability, and emotional distress caused by defendants' unlawful and tortious conduct."