Posted on: August 17, 2023, 07:00h. 
Last updated on: August 17, 2023, 07:00h.
Fifteen dogs, mainly puppies, were discovered in a parked car at a California gaming property while their owner was inside gambling. This incident put the dogs at risk due to the scorching temperatures.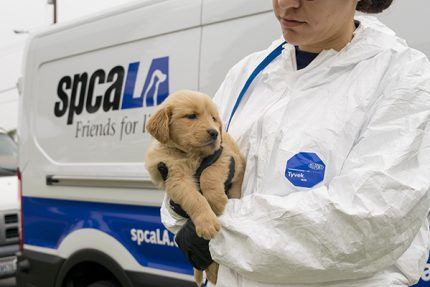 Fortunately, a concerned individual reported the situation to the authorities, and the dogs were rescued. Although they survived, their health was endangered due to the extreme heat.
There is no information available regarding whether any charges were filed against the owner.
The dogs have now been placed at the spcaLA South Bay Pet Adoption Center in Hawthorne, Calif., where they are ready for adoption. The dogs are a mix of terrier and chihuahua breeds, with most being white and the rest black. There are ten males and five females available.
From Wednesday to Sunday, the spcaLA shelters are offering free pet adoptions as part of an initiative to find loving families for the animals. The shelters currently have 60% more animals than last August.
Prior Incidents
Incidents involving pets being left in vehicles are unfortunately not uncommon across the country.
For example, in Atlantic City, on July 14, a dog and cat were found locked in a car in a parking garage. The animals were left without water or air conditioning for several hours. The person responsible for this neglect, Thomas Cabot, was charged with third-degree cruelty to animals.
In Rhode Island, at Bally's Twin River Lincoln casino, a visitor left a dog unattended in a hot car for an extended period of time. Tragically, the dog did not survive. Young Ju Seol, the car's owner, was arrested and charged with malicious injury or killing of animals and animal confinement in motor vehicles.
Warning to Pet Owners
These recent incidents serve as a reminder to pet owners everywhere about the dangers of leaving animals in vehicles during high or even warm temperatures.
On a warm day, temperatures inside a vehicle can rise rapidly to dangerous levels," Jessica Simpson, public policy specialist at the Humane Society of the United States, previously told Casino.org.
For instance, on an 85-degree day, the temperature inside a car with slightly opened windows can reach 102 degrees within 10 minutes. After 30 minutes, it can reach 120 degrees, causing irreversible organ damage, seizures, or even death for the pet.