Posted on: May 9, 2023, 01:43h. 
Last updated on: May 9, 2023, 02:03h.
A man who warned that he was going to shoot Blacks and also threatened members of the LGBTQ community will appear in court later this month.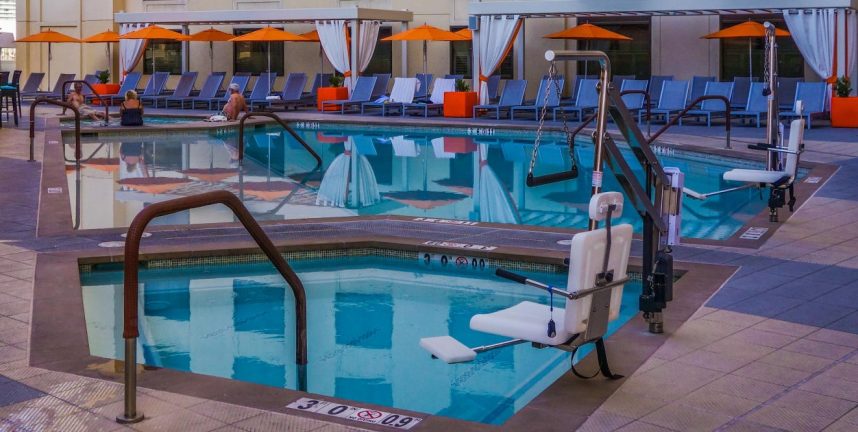 Hunter Holman, 27, of North Las Vegas, is scheduled to go before a Las Vegas judge on May 24.
The charges come from incidents in two states that took place last year through this February. He was apprehended on March 21 and remains in federal custody.
Holman was charged with two hate crimes and two counts of assault with the use of a deadly weapon motivated by bias or hatred toward a victim, as well as a single count of child abuse or neglect. He could face many years in prison if found guilty of the charges.
In one incident, he allegedly attempted to drive into a Black family near the Marriott Grand Chateaux in Las Vegas. He charged at the group and later punched a man, authorities said. The man, in turn, allegedly stabbed Holman with a pocket knife to protect himself and his family, which included an eight-month-old baby, police said.
Holman suffered wounds during the struggle, including "a puncture near his belly button," police said.
Placed Goat Head, Knives in Freezer
Holman also placed a goat head and many knives in a freezer in a room at an Extended Stay America in Las Vegas, authorities said. His motivation for doing so remains unclear.
At another Las Vegas hotel, Holman also threatened to shoot people. He also told a hotel employee that he was "king of the KKK."
In another instance, he allegedly threatened to injure Blacks at Esporta Fitness in Little Rock, Ark. He allegedly called the fitness center as many as 15 times a day and once threatened to shoot an employee with an AR-15-style rifle. He was believed to have formerly worked at the fitness center.
Holman was arraigned in federal court on a transmission of a threat to injure charge in connection with that incident. If found guilty, he could face as much as five years in prison, as well as a $250K fine and three years supervised release.
Last May, Holman was fired from his job at a Las Vegas call center, identified by media reports as Vegas Stronger. That led him to make numerous phone calls to the center, during which he allegedly used racial slurs.
At one point during the last year, Holman also claimed to be Jesus and an FBI agent, Las Vegas TV station KVVU reported.