Bally's Corporation Donates $1.05 Million to International Center for Responsible Gaming
Posted on: October 27, 2023, 11:27h.
Last updated on: October 27, 2023, 11:28h.
Bally's Corporation has demonstrated its commitment to responsible gambling by donating a total of $1.05 million to the International Center for Responsible Gaming (ICRG). The Rhode Island-based casino operator made a $600,000 contribution in August 2022 and followed it up with a $450,000 donation this month.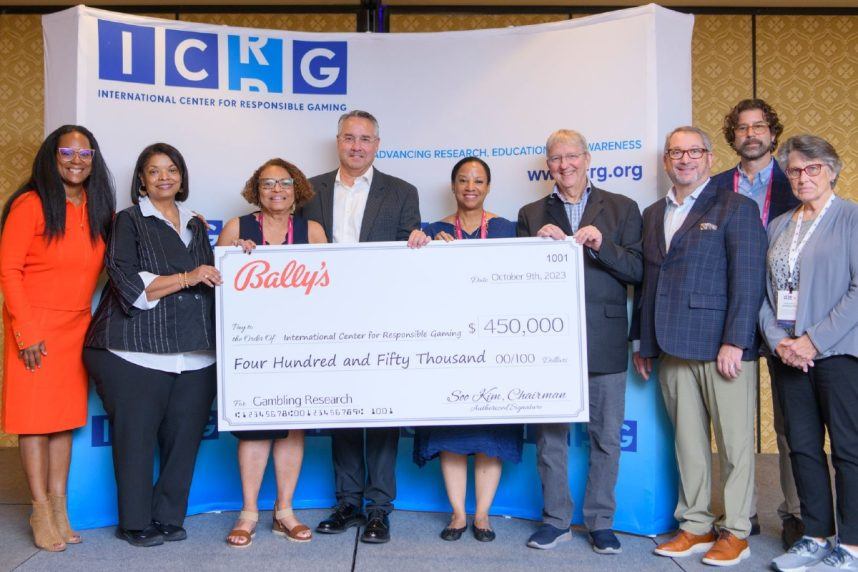 The ICRG, headquartered in Massachusetts, is dedicated to supporting individuals and families affected by gambling disorders. Through funding programs focused on scientific research and education, it aims to promote responsible gambling and mitigate the risks associated with problem gambling.
According to the ICRG, Bally's Corporation has been the most generous casino company in terms of donations over the past two years.
"Bally's Corporation's outstanding commitment and generosity are significantly impacting the responsible gambling landscape, reinforcing the importance of collaborative efforts to ensure a safer and more responsible gambling environment," said the ICRG in a statement.
Formerly known as Twin River Worldwide Holdings, Bally's Corporation operates 16 casinos across 10 states, employing over 10,500 people. The company recently received a permanent license for its integrated resort project in downtown Chicago and plans to expand its portfolio to 17 casinos in 11 states, including a new location at the Nittany Mall in State College, PA.
University Grants and Research Initiatives
In addition to its donations, Bally's Corporation has announced two funding allocations in collaboration with the ICRG.
The University of Sydney's Center for Excellence in Gambling Research has been awarded a $402,500 grant to support a project focused on preventing gambling-related problems and promoting healthier gambling practices.
The ICRG will also provide $172,500 to the University of Washington for research on the participation of youth and young adults aged 18-26 in sports betting. This research aims to identify ways to tailor responsible gaming initiatives to better protect vulnerable bettors.
Bally's Corporation Financial Overview
As a publicly traded company on the New York Stock Exchange, Bally's Corporation is projected to generate revenue between $2.5 billion and $2.6 billion this year, with adjusted EBITDA expected to be around $540 million to $580 million.
In 2022, Bally's Corporation reported revenue of $2.3 billion and adjusted EBITDA of $548.5 million.
Aside from its contributions to the ICRG, Bally's Corporation recently donated $5 million to the Community College of Rhode Island to develop a casino industry curriculum for students interested in pursuing careers in the field. The company's CEO, Soo Kim, emphasized the importance of investing in education to support Rhode Island's growth.