Date of Publication: August 25, 2023, 11:32 AM 
Last Updated: August 25, 2023, 11:32 AM
Sphere Entertainment (NASDAQ: SPHR), the owner of the MSG Sphere on the Las Vegas Strip, is generating uncertainty among analysts and investors.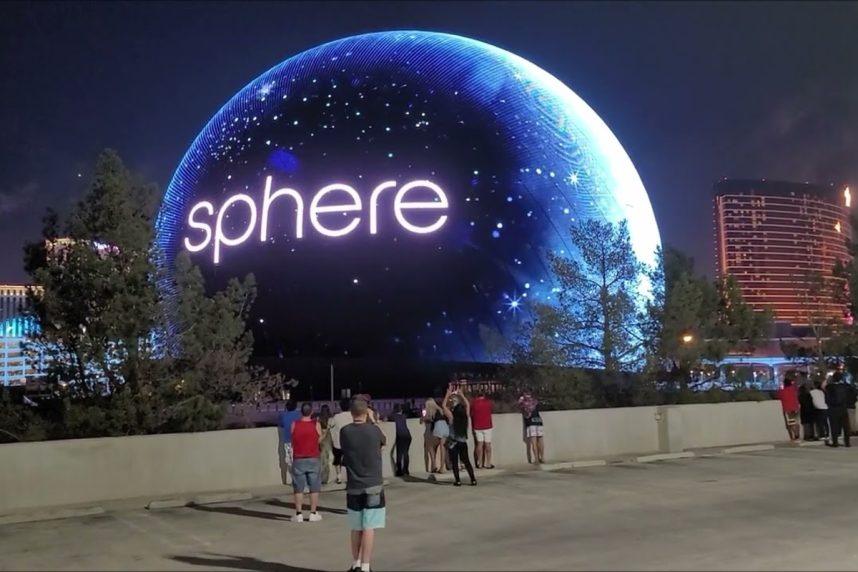 This opinion comes from Macquarie analyst Paul Golding, who maintains a "neutral" rating on the stock but has increased his price target to $32 from $25. Golding believes that upcoming acts at the Sphere may not reach the same level of popularity as U2, referencing statements made by management in the company's latest earnings conference call.
According to the analyst, "Management referenced other potential residencies as not necessarily being acts as big as U2 — this softens our view on venue rental revenues. Our model continues to suggest that much of the revenue story will ride on original attractions, which we view as a swing factor in the profitability of the entire business given the novel format and higher pricing vs. traditional exhibitors."
The Sphere, located at 255 Sands Ave., made its debut illumination on July 4 and is scheduled to officially open on September 29 with a performance by U2.
Sphere Entertainment Faces Declining Subscribers
While the Sphere may have caught the attention of Las Vegas locals and Strip visitors through its various illuminations, there are additional aspects to Sphere Entertainment's business. Alongside ownership of the MSG Sphere, the company also holds ownership of the MSG Networks, the local broadcaster for the NBA's New York Knicks and the NHL's New York Rangers. However, subscriber numbers are declining.
Golding explains, "While Sphere segment ambiguity persists, one thing was clear — MSGN sub declines were bad, running -11.5% year-over-year after a -10% fiscal third quarter. DTC may help a bit, but it's too early to tell how much — and MSG Sports still needs Networks in our view."
The term "DTC" refers to MSG Networks' direct-to-consumer offering MSG+, which is expected to launch before the upcoming NBA and NHL seasons.
Sphere in Need of Validation
The Sphere has garnered much anticipation but has also faced challenges with cost overruns. The company recently revealed that the Sphere's cost increased by $175 million to $2.175 billion due to high inflation.
For Sphere Entertainment to assure investors, it will need more than U2. The company has secured an agreement with Formula 1 ahead of the upcoming Las Vegas Grand Prix in November 2023, but additional high-profile shows and events will be necessary.
Golding concludes, "There are still too many unknowns surrounding the venue, including the timeline for reaching its full potential. Questions regarding the cost structure for this unique format will persist in the medium term, especially considering the shedding of subs by Networks."