Posted on: July 19, 2023, 05:32h. 
Last updated on: July 19, 2023, 05:32h.
Shares of PlayAGS (NYSE: AGS) are up 30.37% year-to-date, good for one of the better showings among small-cap gaming equities. Some analysts believe the slot machine manufacturer has more upside ahead of it.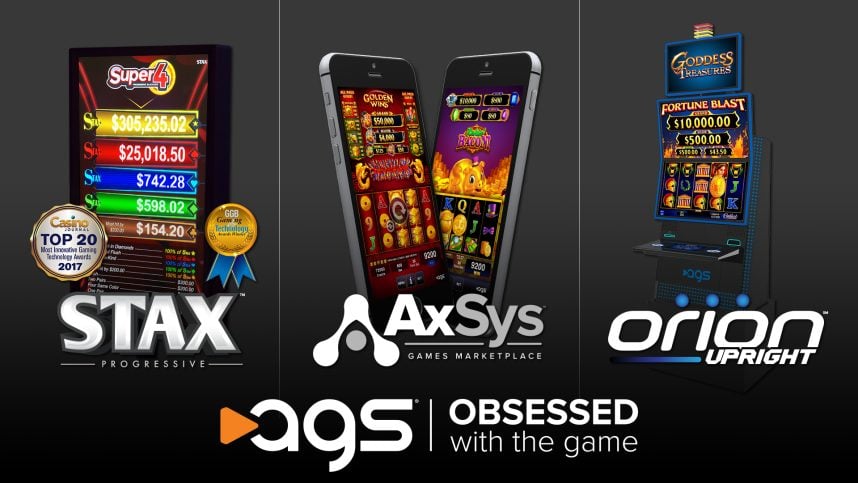 In a note to clients earlier this week, B. Riley analyst David Bain reiterated a "buy" rating and $14 price target on the stock, implying shares of the Las Vegas-based company can more than double from today's close at $6.70. He forecasts another earnings beat by PlayAGS, which reports on reports on Aug. 3, noting the company is likely gaining market share.
We expect 2Q free cash flow results should also provide net leverage reduction transparency to 3.5x or lower by December this year," noted Bain. "Overall, we believe AGS has visible product and process momentum for slot industry outperformance over the next 12 months while its EV/EBITDA remains well-below peer and historical averages."
PlayAGS has topped Wall Street's earnings before interest, taxes, depreciation and amortization (EBITDA) estimates in 12 consecutive quarters.
PlayAGS Catalyst-Rich Story
Sell-side analysts believe PlayAGS started the second quarter on a strong note, and that the company has solid two- to three-month visibility in terms of client purchasing trends. Wall Street expects the firm to notch high single-digit sales growth this year.
That paints the picture of what market observers view as increasingly catalyst-rich story with PlayAGS — one that's bolstered by the company's market share gains in both the recurring revenue and unit sales segments.
"We believe product category expansion, such as AGS' high denomination offering, is also contributing to market share gains. For both recur and sales, we note improvements in overall process in tandem with product momentum. For instance, AGS now has 25 salesmen versus 13 in 2019," added Bain.
By some estimates, recurring revenue and domestically installed slots account for about 70% of the PlayAGS business model.
PlayAGS Undervalued, Financial Position Improving
Relative to its peer group, PlayAGS is discounted and that could be a source of appeal for some investors at a time when the company is firming its financial position. Earlier this year, the firm revealed plans to lower leverage to a range of 3.25x to 3.75x, drawing praise from Wall Street.
The second-quarter earnings update could be an opportunity for management to provide insight into the deleveraging efforts. Should that happen and the news is well-received, that could potentially facilitated more upside for the already hot stock.
"We estimate 2Q will show a significant Q/Q inflection to positive free cash flow and believe AGS will again cite CY23E net leverage ending between 3.25x and 3.75x, though the mid- to high end of the net debt guidance range is emerging as conservative, in our view," concluded Bain.