Posted on: July 20, 2023, 12:58h. 
Last updated on: July 20, 2023, 12:58h.
It's trading lower today following a solid second-quarter earnings report delivered late Wednesday, but Las Vegas Sands (NYSE: LVS) stock still has fans on Wall Street.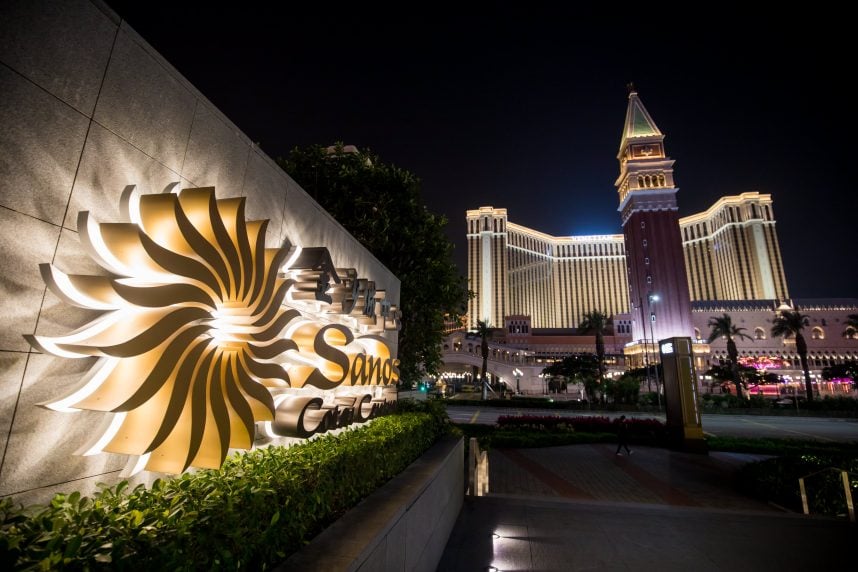 Those include Stifel analyst Steven Wieczynski who in a note to clients, reiterated a "buy" rating on the shares while lifting his price target to $78 from $73. The new forecast implies upside of 30.7% from yesterday's close. Currently, Sands operates in Macau and Singapore and that could be a positive for the stock because post-coronavirus recoveries in those markets have room to run.
With our belief that the average Chinese citizen is 18-24 months behind the average U.S. consumer in terms of post-COVID spending patterns, we believe the Macau and Singapore markets are still in the fourth or fifth innings of recovery," observed Wieczynski.
There could be something to that thesis because other analysts are forecasting that July will be Macau's best month in terms of gross gaming revenue (GGR) since January 2020 and that GGR there could return to 2019 levels at some point before the end of this year.
Pent Up Demand Still Strong in China
The Macau recovery started in earnest earlier this year when the Chinese government finally relaxed coronavirus restrictions which had been in place since 2020.
That signals that the rebound in what was once the world's largest casino market is still in its early goings, a notion affirmed by the fact that VIPs haven't returned in large numbers. However, that doesn't dent the Sands equity thesis because the operator is a favorite among mass and premium mass players. LVS management noted its Sands China unit notched about $200 million in earnings before interest, taxes, depreciation and amortization (EBITDA) last month — impressive considering June is usually a sluggish in terms of Macau visitation.
"What this should tell investors is that there remains strong pent-up demand, and we would expect visitation and spending patterns to accelerate through the end of the year. Second, savings rates are high in China yet there are fears around the Chinese economy slowing," added Wieczynski.
As the analyst pointed out, Sands may have some resilience to a slowdown in the U.S. economy, including a potential pullback in consumer spending, because it doesn't operate any gaming venues in this country.
Las Vegas Sands Could Ramp Up Shareholder Rewards
One of the pleasant surprises offered up by Las Vegas Sands was the announcement that its quarterly dividend is returning. The company said the payout will resume at 20 cents a share per quarter.
"While a 1% yield probably won't get most investors excited, we believe this is just the start of a robust capital return program that will probably include buybacks as well as their dividend," wrote Wieczynski.
The analyst pointed out that Sands has significant capital spending plans in Macau coming up and could be doling out large amounts of cash to enter new markets, such as New York, but shareholder rewards could accelerate in the future as more clarity on capital needs arrives.