Published: August 9, 2023, 02:44h. 
Last Updated: August 9, 2023, 02:44h.
Caesars Entertainment (NASDAQ: CZR) and DraftKings (NASDAQ: DKNG) could benefit from Penn Entertainment's (NASDAQ: PENN) newly announced sports wagering pact with ESPN, despite recent declines in the stocks' performance.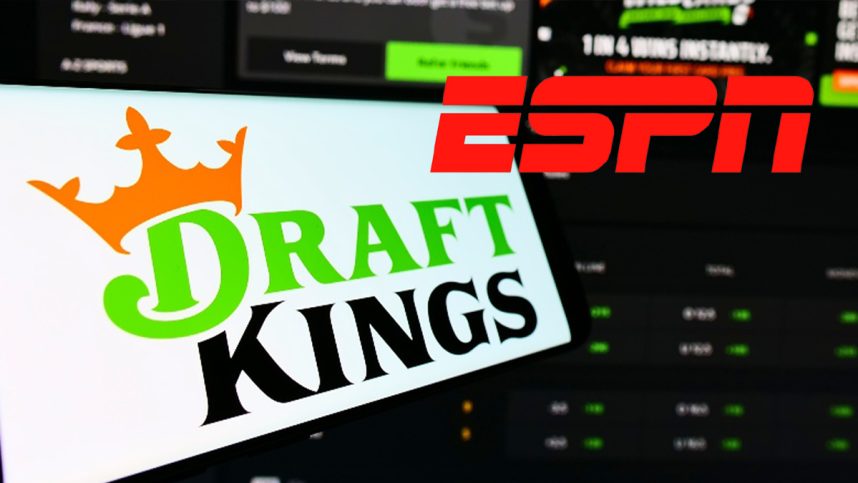 B. Riley analyst David Bain suggests that although investors may view this as increased competition, Caesars and DraftKings may actually benefit from the termination of their agreements with ESPN, which were established in September 2020.
"CZR and DKNG should be released from further partnership payments to ESPN. This allows both companies to pursue more efficient marketing channels," explained Bain
In response to the Penn/ESPN news, Caesars' shares fell by 1.3% while DraftKings experienced a 10% decline. However, shares of Penn rose by 8.78%.
Potential EBITDA Benefits for Caesars, DraftKings
Penn has entered into a groundbreaking agreement with ESPN, agreeing to pay $1.5 billion over 10 years for ESPN Bet branding and giving the sports network equity optionality. This partnership has the potential to generate significant earnings for Penn, but skepticism remains.
Penn estimates that this partnership could drive $500 million to $1 billion in earnings before interest, taxes, depreciation, and amortization (EBITDA) for its interactive division. However, some doubt the realization of these gains.
"We find it interesting it partnered with ESPN after others have been vocal that there were fewer benefits than hoped with their own ESPN partnership," noted Bain.
It is also worth noting that Caesars and DraftKings may see improvements in their EBITDA as they release themselves from their ESPN obligations.
Other Benefits for Caesars, DraftKings
Rumors suggested that Caesars was considering ending its arrangement with ESPN, and with the entrance of Penn into the picture, Caesars will likely have that opportunity without any obstacles. Additionally, DraftKings will save costs by ending its agreement with the media company.
"We believe the deal between PENN and ESPN releases CZR and DKNG from any further commitments with ESPN. As such, we view the deal as accretive — at least in the short term — for both CZR and DKNG," concluded Bain.