Posted on: October 17, 2023, 06:25h. 
Last updated on: October 17, 2023, 06:26h.
A Las Vegas Metro Police officer has been sentenced to 12 years in prison for his involvement in multiple casino robberies. Caleb Rogers, who was convicted earlier this year, stole $165,000 in three separate heists at the Red Rock Resort, Aliante Hotel, and the Rio. The robberies occurred between November 2021 and February 2022. Rogers was apprehended during the last robbery at the Rio after staff managed to disarm him.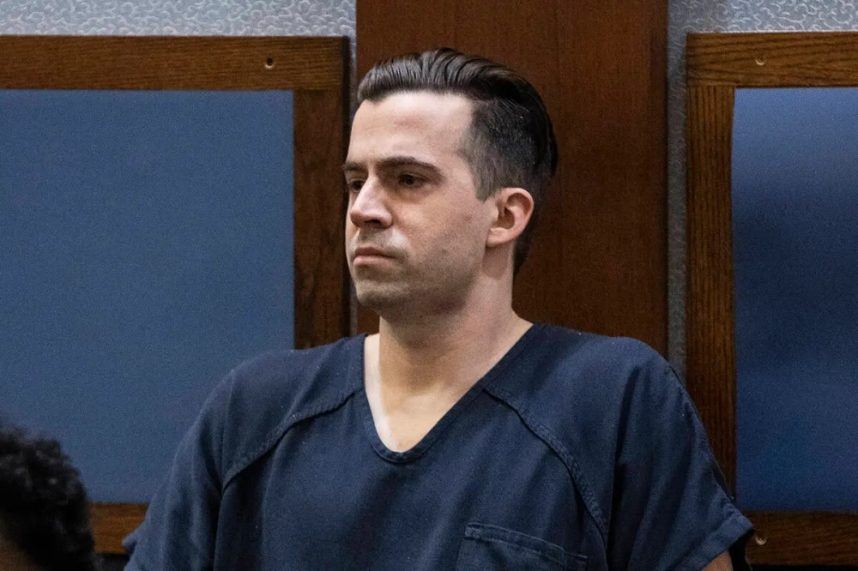 Rogers, a police officer since 2015, was charged with brandishing a firearm during the robberies and interfering with commerce by robbery. According to federal prosecutors, Rogers' gambling addiction led him to resort to desperate measures to pay off his debts. The prosecution's case was supported by testimonies from Rogers' brother, Josiah Rogers, who revealed that they had planned the first robbery together.
The star witness was Rogers' own brother, Josiah Rogers, who testified in return for immunity that they had planned the first robbery, at the Red Rock, together. After that, Josiah said he had bailed out and returned to the brothers' hometown of Columbus, Ohio.
Rogers' defense argued that the evidence connecting him to the Red Rock and Aliante robberies was weak, despite his brother's testimony. However, prosecutors pointed out that the modus operandi was consistent across all three crimes, with the perpetrator wearing a face mask, dark clothing, black latex gloves, and exhibiting a noticeable limp.
Before sentencing, Rogers' lawyer requested leniency, highlighting his client's previous good standing in the community and his contributions in helping homeless people. Rogers himself expressed remorse and a desire for redemption. US District Judge Andrew Gordon acknowledged Rogers' past service but ultimately sentenced him to 12 years in prison.
"Unfortunately, it appears your gambling addiction got the better of you," Judge Gordon told Rogers.