Posted on: May 9, 2023, 12:44h. 
Last updated on: May 8, 2023, 04:27h.
A murder that occurred last week inside a Macau casino hotel room has a suspect.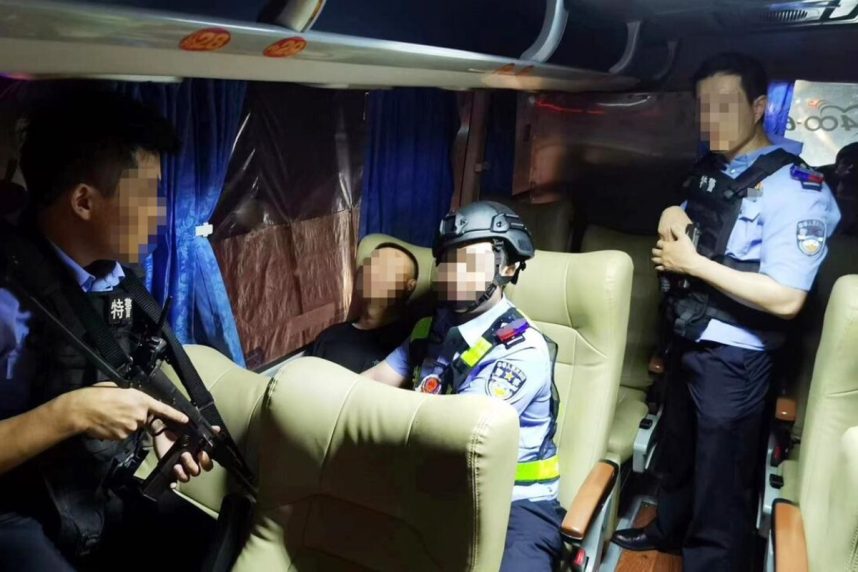 Macau's Judiciary Police (JP) last week confirmed that a 27-year-old man was found dead inside The Parisian on the Cotai Strip. The integrated casino resort is owned and operated by Sands China, the Asian subsidiary unit of Las Vegas Sands.
Macau law enforcement said the man was found dead last Thursday, May 5. Surveillance video showed an unknown man entering the room around 5 a.m. that morning. The person of interest left about two hours later with luggage he hadn't entered the room with hours earlier.
JP said over the weekend that a 44-year-old man was taken into custody and charged with the crime. Police have not yet revealed the suspect's name, but said he is a mainland China resident who lives in Chaozhou City in Macau's neighboring Guangdong Province.
The suspect has been charged with homicide, aggravated homicide, and theft. There is no word on when he might next appear in court. A person found guilty of murder in Macau faces life in prison.
Details Scant
Macau law enforcement officials believe the attack on the man inside The Parisian was gang-related, and that the two were acquaintances. JP said the man charged with the crime admitted to assaulting the deceased but refused to provide further details of the attack.
Forensic findings suggest that the man killed was choked to death after being struck in the head with a glass bottle. A 2cm laceration on the victim's head was reported.
Police said the deceased is believed to have been a gang member who transported large amounts of cash on the criminal syndicate's behalf. It's unknown what prompted the alleged perpetrator to track down and murder the man.
The suspect reportedly fled Macau Thursday afternoon through the Qingmao Port near the Chinese Special Administrative Region's (SAR) main Border Gate. The border crossing exits travelers back to the mainland via Zhuhai's Gongbei district.
Police apprehended the suspect in Chaozhou City in Guangdong. The two cities are roughly 215 air miles apart. Law enforcement said the suspect was carrying HK$170,000 (US$21,660) in cash when he was detained. The suspect has been returned to Macau where he remains in police custody.
Macau Crime
Macau is considered a relatively safe region, as crime has declined considerably in recent years. In March, Macau Secretary for Security Wong Sio Chak announced that the number of reported crimes in 2022 was 9,799, a nearly 14% year-over-year decrease.
There were 153 cases of violent crime, which includes murder, kidnapping, and aggravated assault. But the number of homicides totaled just three murders.
Visitation last year remained greatly subdued because of the lingering COVID-19 pandemic. Macau welcomed about 5.7 million visitors in 2022. In pre-pandemic 2019, that number totaled more than 39.4 million arrivals.
2021 visitor arrivals totaled roughly 7.7 million travelers and 2020 numbers totaled about 5.9 million arrivals.