Posted on: July 14, 2023, 04:16h. 
Last updated on: July 14, 2023, 04:16h.
Aruze Gaming, a manufacturer of electronic gaming devices for casinos, will close its Las Vegas headquarters in August, resulting in the loss of 100 jobs.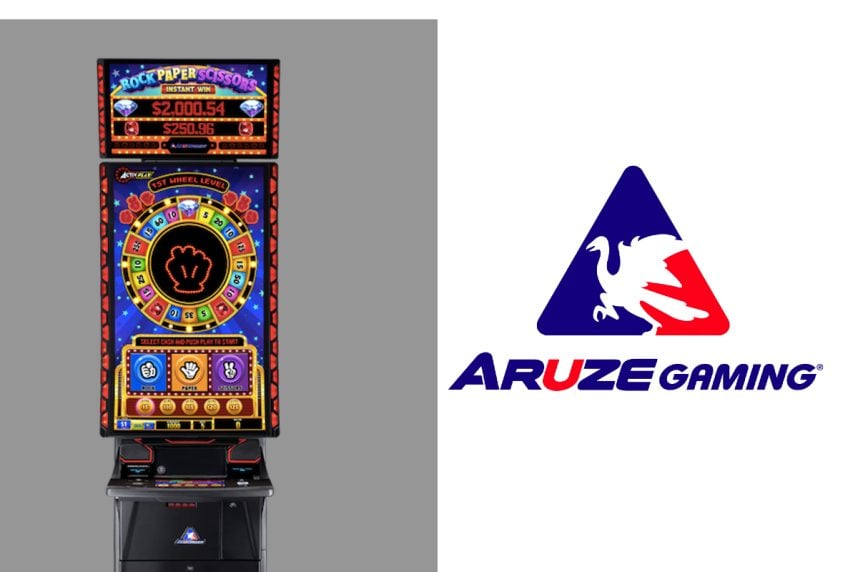 The company filed a notice with the Nevada Department of Employment, Training and Rehabilitation, stating that the closures will take place on Aug. 18. Further details are limited. The closure and layoffs come after Aruze filed for Chapter 11 bankruptcy in the United States Bankruptcy Court for the State of Nevada about six months ago.
The maker of the Rock Paper Scissors Instant Win slot machines has clients such as BetMGM, Circa Las Vegas, and the Seminole Tribe of Florida, which operates Hard Rock International in the US. Aruze stated that operations would continue as usual after the Chapter 11 filing.
The bankruptcy filing revealed that Aruze owed over $20 million to secured creditors.
Tumultuous Times for Aruze
Aruze's lone shareholder is Kazuo Okada, a Japanese businessman and former investor in Wynn Resorts (NASDAQ: WYNN).
In 2018, Aruze faced a patent infringement lawsuit and a legal dispute with Wynn Resorts. As a result, Wynn Resorts paid $2.4 billion to the Japanese firm due to the forced liquidation of its stake in Aruze.
Last year, an arrest warrant was issued in the Philippines for Okada in relation to his physical acquisition of the Okada Manila integrated resort.
Universal Entertainment, the Japan-based parent company of Okada Manila, is currently embroiled in a legal battle with a US-based special purpose acquisition company (SPAC) that aims to take Okada Manila public.
Although not directly related to Aruze's struggles, these incidents demonstrate the volatility within Okada's business portfolio.
Small Dose of Bad News for Nevada Employment Picture
While the loss of 100 jobs may not seem significant, it adds to Nevada's ongoing struggle to recover its employment levels before the coronavirus pandemic.
As of May, the state's unemployment rate was 5.4%, surpassing the national average and ranking the highest among all states and Washington, DC.
The job losses in Clark County exacerbate the situation, with an unemployment rate of 5.6% as of May, according to the Nevada Department of Employment, Training and Rehabilitation. Only Lyon and Nye counties had higher rates of unemployment by May 31.