Posted on: July 21, 2023, 03:36h. 
Last updated on: July 21, 2023, 03:36h.
Newly implemented Atlantic City casino union leader Donna DeCaprio stirred controversy during her first week in office when questioned about the ongoing allowance of indoor smoking at the nine resorts.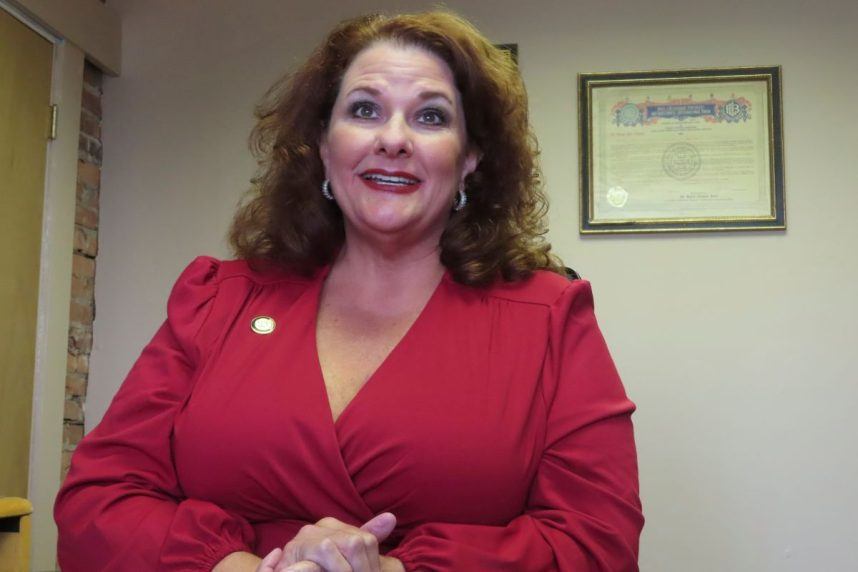 DeCaprio assumed the leadership of Unite Here Local 54, the labor union representing around 10,000 non-gaming employees at the nine casinos, on Wednesday. She is responsible for overseeing the trade group's negotiation of pay structures for various professions, including housekeepers, cooks, waiters, bartenders, bellmen, and porters.
She replaced Bob McDevitt, who held the position for over 25 years. Although DeCaprio won't need to negotiate new collective bargaining agreements for at least another three years, she begins her tenure with the urgent issue of indoor cigarette smoking on certain sections of the gaming floors.
New Jersey lawmakers are considering legislation that would remove the casino smoking exemption currently granted to Atlantic City casinos under the state's 2006 Smoke-Free Air Act. Assembly Bill 2151 and Senate Bill 264 are identical bills that seek to make casinos entirely smoke-free.
According to the current law, Atlantic City casinos are allowed to designate up to 25% of their floor space for smoking.
'Suicide Pact'
During an interview this week with the Associated Press, DeCaprio was asked for her stance on the smoking dilemma. Like McDevitt, she argued that a smoking ban would result in a 25% decrease in annual gross gaming revenue.
DeCaprio believes that implementing a smoking ban at the shore would be a "suicide pact," given Atlantic City's proximity to Philadelphia where casinos also allow indoor smoking in designated areas.
A study conducted last year by Pennsylvania-based gaming consultancy Spectrum Gaming Group and commissioned by the Casino Association of New Jersey (CANJ) concluded that a smoking ban would lead to up to 2,500 job losses at the nine Atlantic City casinos. The study also forecasted a nearly 11% decrease in annual GGR during the first year after the casinos are required to go smoke-free.
While this would be detrimental to the resorts and their employees, the state would also lose up to $44 million a year in reduced taxes.
Anti-Smoking Group Responds
The Casino Employees Against Smoking Effects (CEASE) swiftly responded to DeCaprio's comparison of a smoking ban to suicide.
Indoor smoking is slowly killing us every day. Donna DeCaprio's description of critical legislation to close the casino smoking loophole, her repetition of long-debunked industry points about ventilation systems, and her false suggestion of a compromise that simply maintains the status quo all show that the new Local 54 president is unaware of the challenges we face in our workplaces every day. Like her predecessor, DeCaprio is defending the interests of casino executives and Big Tobacco, making false statements that harm workers.
It is unclear why the two pieces of legislation, both of which have sufficient support to pass through cosponsors, have been delayed by leaders in the Democratic-controlled government. However, the likely reason is that all 120 seats are up for election this November.