Posted on: March 17, 2023, 09:43h. 
Last updated on: March 17, 2023, 12:28h.
Atlantic City casinos continue to demonstrate resiliency despite roaring inflation and a rattled stock market and global economy.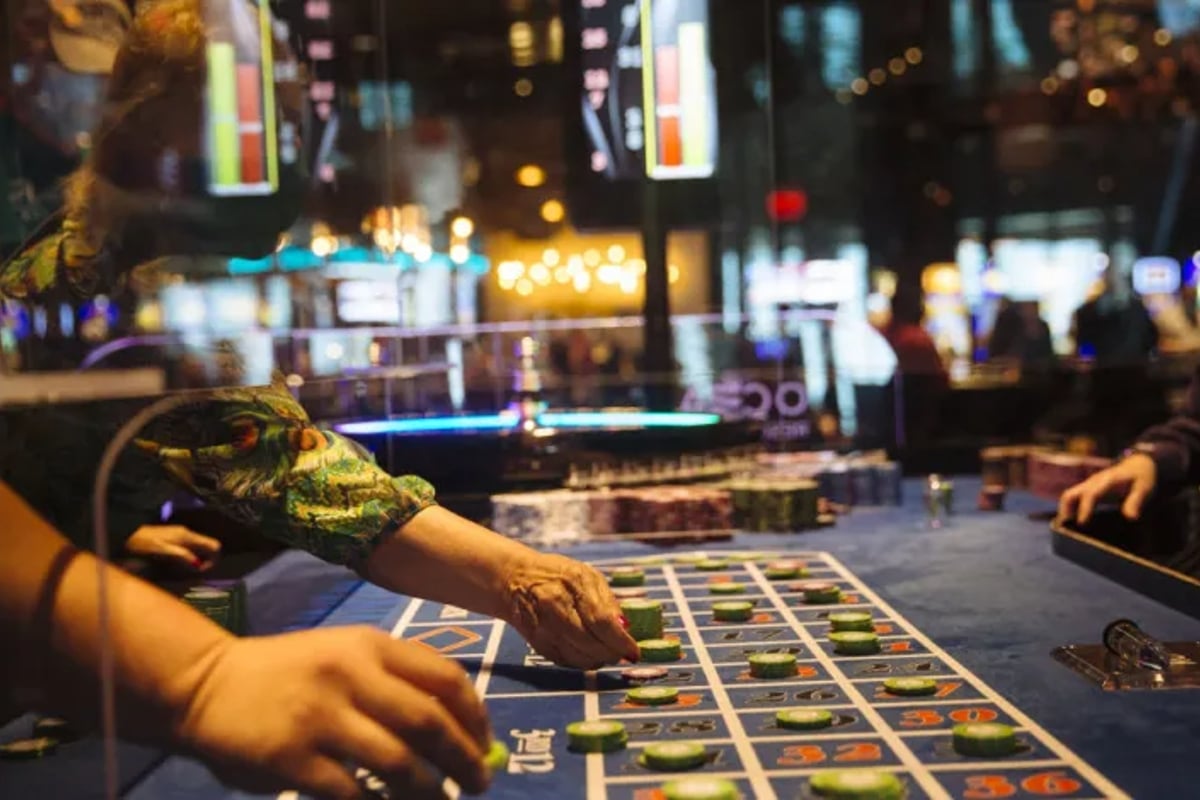 The nine Atlantic City casinos continue to stress that their own economic positions are on shaky ground, largely because of how COVID-19 severely hurt their business operations for nearly three years.
As a result, the resorts are lobbying state politicians to postpone any meaningful consideration of two pieces of legislation that would force their gaming floors to go entirely smoke-free on allegations that a tobacco ban would put Atlantic City at a competitive disadvantage to casinos in neighboring Pennsylvania.
But numbers supplied by the New Jersey Division of Gaming Enforcement (DGE) reveal that things might be a bit better down the shore than the casinos tell the public and lawmakers in Trenton.
Brick-and-mortar gross gaming revenue (GGR) last month totaled $214.9 million, a 1.2% improvement or $2.5 million more than in February 2022. February 2023 was Atlantic City's second-best February in 11 years.
"Casino win in the city grew modestly, continuing the recent positive trend," said James Plousis, chair of the New Jersey Casino Control Commission. "Casino win was the second-best February result in 11 years, demonstrating that Atlantic City's in-person experiences continue to appeal."
Through February, year-to-date land-based GGR totals approximately $426.6 million. That's up almost 8% from the first two months of 2022.
In-Person Gambling Strong
Last year was a successful 12 months for Atlantic City casinos, winning about $2.8 billion on their physical floors. That was almost 4% better than what the same nine gaming floors won in pre-pandemic 2019.
Inflation took a considerable bite out of the revenue increase as higher costs for almost everything swelled overhead. The US government is seeking to curb inflation, and the Feds' interest rate hikes are reportedly helping slow rising costs compared with last summer.
Meanwhile, Atlantic City casinos continue to generate more revenue. Along with the $214.9 million the casinos won in-person last month, the resorts' iGaming platforms added about $142.6 million in gross revenue. That's 10% higher than February 2022.
Casino sportsbooks added about $20 million — a 39% year-over-year surge — to take the casinos' total February GGR to roughly $377.5 million. That's 5.8% better than February 2022 and a staggering 62.5% stronger than February 2019.
The brick-and-mortar casinos stress that much of their iGaming and sports betting revenue is shared with their third-party gaming providers like DraftKings and FanDuel — entities that don't have nearly the same investment in Atlantic City as the physical resorts.
Some Casinos Struggling
Despite the topline numbers, the DGE's breakdown by casino shows that while some properties prosper, others see their market share dwindle.
In February 2023, only three casinos, Borgata, Hard Rock, and Ocean, won more money on their physical floor than they did in February 2019. Bally's, Caesars, Golden Nugget, Harrah's, Resorts, and Tropicana all saw in-person gaming decline.
Two of the biggest losers from 2019 were Tropicana and Golden Nugget, which saw in-person GGR decline 29% and 30% respectively.
Jane Bokunewicz, director of Stockton University's Lloyd D. Levenson Institute of Gaming, Hospitality, and Tourism, said locals have seemingly found their spots in Hard Rock and Ocean, Atlantic City's latest newcomers that both opened in June 2018.
Borgata, meanwhile, has long been the market leader in Atlantic City.