Posted on: September 30, 2023, 09:53h. 
Last updated on: September 30, 2023, 09:53h.
The Las Vegas Strip Maintains Winning Streak, Sets New Gaming Revenue Record in August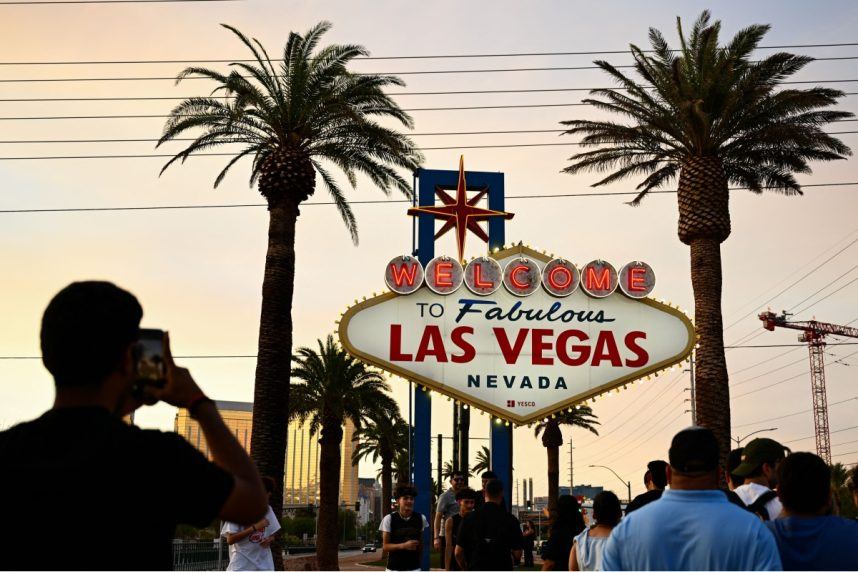 Nevada casinos and sportsbooks hit the jackpot in August 2023, raking in over $1.2 billion in gaming revenue. It was the highest August gaming revenue in the state's history.
While gaming revenue declined in other markets, the casinos on the Las Vegas Strip saw a 1.1% increase in income, successfully offsetting losses elsewhere in Nevada.
The Las Vegas Strip dominated the scene, bringing in approximately $666.8 million in winnings from gamblers last month. Slot machines saw a 3% increase in volume, while table games experienced a 7% surge.
Baccarat emerged as the top-earning table game in August, generating $114.3 million in revenue. The game's popularity among Asian visitors contributed to its success.
Record-Breaking Year Anticipated
With eight months gone, Nevada casinos are on track to set a new annual gaming revenue record for the third consecutive year. Last year's revenue reached an all-time high of $14.84 billion, following a total win of $13.42 billion in 2021.
By the end of August 2023, Nevada's gaming revenue has surpassed $10.13 billion. Compared to the same period last year, casino wins are up by 3.6%.
While August saw a decline in gaming revenue for major markets like downtown Las Vegas and Boulder, the Las Vegas Strip remains resilient, proving to be vital for the state's gaming industry.
Thanks to a busy events calendar featuring Adele's residency at Caesars Palace and Maroon 5's debut at Park MGM, Strip properties enjoyed high levels of activity.
Harry Reid International Airport recorded 4.6 million arriving and departing passengers in August, with a notable 37% increase in international traffic. International visitors tend to stay longer and spend more than domestic travelers.
According to the Las Vegas Convention and Visitors Authority (LVCVA), visitor volume across Southern Nevada increased by 4%, driven by strong drive-in traffic from California and Arizona. The return of conventions also contributed to healthy hotel occupancy rates.
The strengthening convention segment, including recurring shows like ASD Market Week and the Summer 2023 Las Vegas Market at World Market Center, boosted midweek gains in August compared to July 2022, according to the LVCVA Executive Summary.
Hotel occupancy rates surpassed 80%, with weekend rates reaching almost 90%. The average daily room rate on the Strip was around $170. Las Vegas boasts over 150,000 hotel rooms.
Promising September Ahead
With the return of conventions, recovering visitation from Asia, and the excitement of college football and the NFL, Las Vegas is poised for another successful month in September.
The Las Vegas Raiders continue to draw large crowds, even when playing at home. The team's recent game against the Pittsburgh Steelers was filled with enthusiastic Steelers fans, creating an electric atmosphere in Allegiant Stadium.
Additionally, the highly anticipated $2.3 billion Sphere has opened its doors, featuring a U2 residency that is expected to attract a significant number of visitors.