Published: September 18, 2023, 03:41h. 
Last updated: September 18, 2023, 03:41h.
Bally's is making a philanthropic move in the Bronx, NY by launching a complimentary shuttle bus service to the soon-to-be former Trump Golf Links at Ferry Point.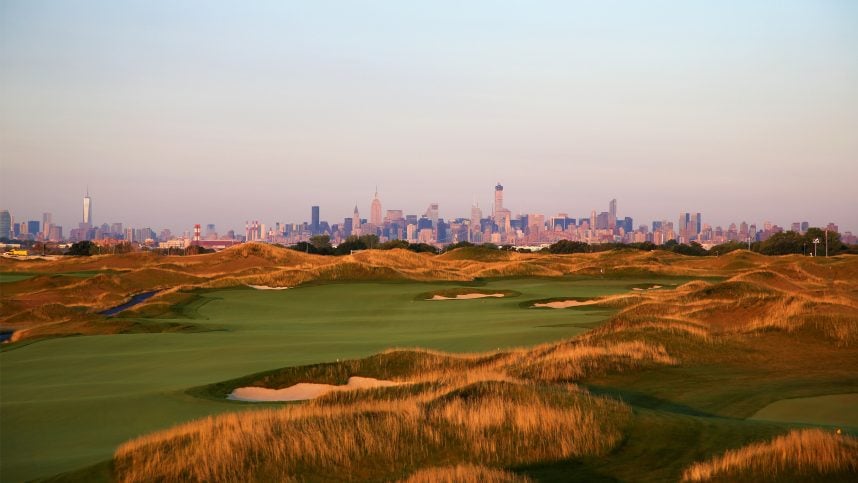 That's the golf course in the borough currently owned by the Trump Organization, President Donald Trump's family business. Earlier this month, it was revealed that Bally's is acquiring the Trump Organization's lease with New York City in hopes of eventually building a casino hotel on 17 acres of land there.
Bally's will assume control of the upscale public golf course on Oct. 1. The financial details of the deal between the regional casino operator and the Trump Organization were not disclosed, but it is rumored to be valued in the tens of millions of dollars.
The 20-passenger, wheelchair-accessible Bally's Bus will be operating from 10 a.m. to 7 p.m. on weekdays, with a loop running approximately every 30 minutes," reported the New York Post.
The concept of Bally's Bus came about after discussions between the gaming company and local leaders who recognized the need for enhanced local transportation within the borough. They believe that such a service could attract more visitors from other parts of New York City to the Bronx.
Bally's Exploiting Benevolence in New York
In addition to the Bally's Bus service, the regional casino operator based in Rhode Island has pledged to set aside 17 acres at Ferry Point to be returned to the New York Parks Department for public use.
These strategic moves seek to win favor with the community and local politicians, but it's important to note that Bally's primary objective at Ferry Point is to construct a casino hotel on the property.
Rumors of Bally's interest in developing a casino hotel in New York have circulated since at least 2021. Bally's is one of numerous operators competing for one of three downstate casino permits that regulators are expected to award sometime next year. Competitors include Las Vegas Sands, MGM Resorts International, and Wynn Resorts, among others.
Bronx Reception for Bally's Bus
The comments section on media sites often provides insight and amusement, and the comments on the New York Post's article about Bally's Bus reflect that diversity.
Some commenters believe that local leaders in the Bronx are betraying their constituents and argue that a casino in an economically challenged area will only harm the local population. Others express doubt about the potential for tourism in the Bronx. One commenter, under the pseudonym Fred Funkhauser, provides the following perspective:
"This will not end well. Disaster in the making. Who are they shuttling? How many people in the Bronx can afford to golf, let alone at a $200+ course? I give it a month before the driver is assaulted or robbed."