Posted on: September 5, 2023, 10:50h. 
Last updated on: September 5, 2023, 10:50h.
Barron Trump, the youngest child of former President Donald Trump and former First Lady Melanie Trump, is generating buzz among oddsmakers as reports circulate that he has grown to an impressive 6'7″. They are now taking bets on where the Trump Organization heir might choose to attend college and play basketball.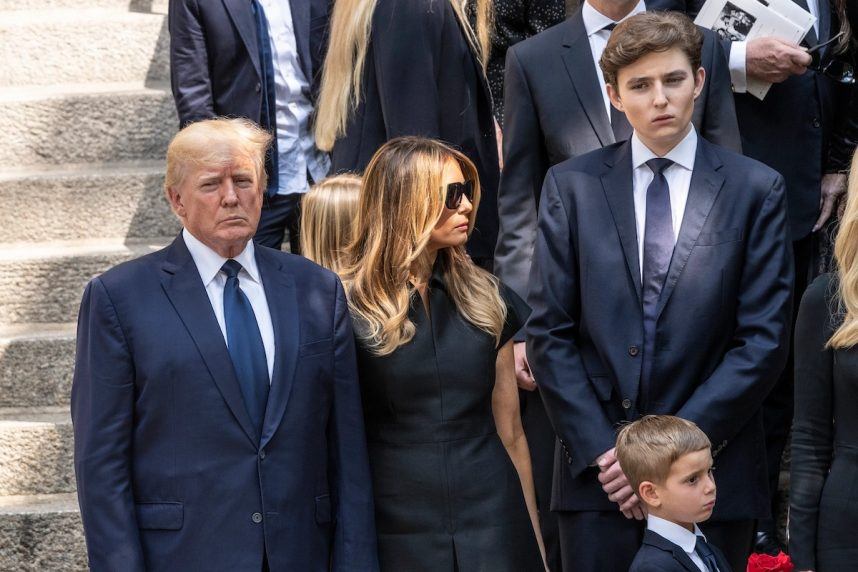 According to a leading offshore sportsbook, bets are now being accepted on Barron's potential college choice. Melanie has previously mentioned that Barron is passionate about both soccer and basketball, making him an intriguing prospect for college recruiters.
Despite living in Florida at his parents' Mar-a-Lago estate, oddsmakers at Bovada believe that Barron is most likely to stay somewhat local and play basketball at the University of Miami (+300). However, given the Trump family's strong ties to New York and their penthouse at Trump Tower in Manhattan, the bookies also see the possibility of Barron considering St. John's University in Queens.
St. John's University is also given odds of +300, implying a 25% likelihood. A successful $100 bet on this line would result in a $300 payout.
Other schools in the mix include Florida State and University of Connecticut (+500), Michigan State (+700), Kentucky (+850), and Duke and UNC (+1000).
A Talent Shrouded in Mystery
Barron has largely been shielded from the public eye by his parents. Since leaving Washington DC, he has attended Oxbridge Academy in West Palm Beach. This prestigious private school offers a range of athletics programs, but curiously, Barron's name does not appear on the boys varsity basketball roster.
It is unclear whether Barron plans to continue playing high school hoops during his senior year. However, Bovada is already accepting bets not only on where Barron might play college basketball, but also on which NBA team might select him in the NBA Draft. The New York Knicks are currently the frontrunners with odds of +200.
The Miami Heat (+275), Los Angeles Lakers and Boston Celtics (+500), and Golden State Warriors and Chicago Bulls (+700) are also seen as potential destinations for Barron. However, the odds of him being a first-round pick are currently set at +5000.
College Choices of Presidential Children
Children of presidents and former presidents often have their pick of prestigious universities. For example, Malia Obama attended and graduated from Harvard, while her younger sister Sasha started at Michigan State before transferring to and graduating from the University of Southern California.
Similarly, President George W. Bush's twin daughters, Barbara and Jenna, respectively attended Yale and the University of Texas for their undergraduate degrees. Notably, Barbara went on to earn a master's in public administration from Harvard.
President Joe Biden's children, the late Beau, Hunter, and Ashley, each attended the University of Pennsylvania, Georgetown, and Tulane for their undergraduate studies.