Posted on: August 14, 2023, 03:04h. 
Last updated on: August 14, 2023, 03:04h.
California's state legislature reconvenes Monday and lawmakers are faced with an ongoing dispute between Native American casinos and California card rooms.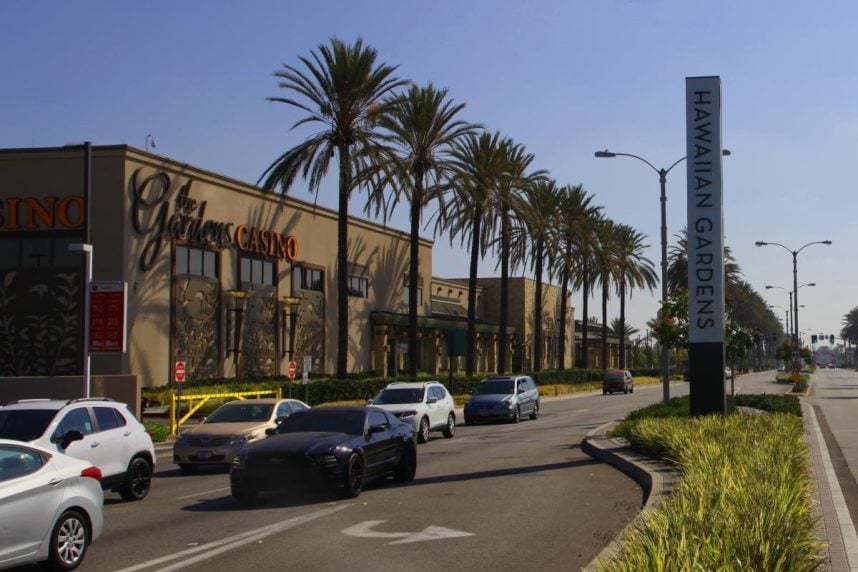 A bill is expected to be presented that would allow tribes to file civil actions against cardrooms, reigniting the conflict over gaming rights.
Senate Bill 549 was previously rejected by voters as Prop. 26, but it has resurfaced with language from the defeated proposition. Casino-owning tribes claim that cardrooms are encroaching on their territory by offering games like blackjack.
If Prop. 26 had not been defeated, tribal casinos would have been able to sue cardrooms for gambling law violations. Cardroom operators argue that this would have put them out of business.
The cardroom industry has an estimated economic impact of over $6 billion in California and supports numerous jobs, as stated by the California Gaming Association.
In this battle, tribes are equipped with significant financial resources, while cardrooms, particularly the Hawaiian Gardens cardroom in Los Angeles County, have committed millions of dollars to oppose SB 549.
San Jose Officials Oppose the Bill
Officials in San Jose have made it clear that they will strongly oppose Senate Bill 549. They argue that allowing tribes to sue cardrooms over games offered would negatively impact tax revenue and essentially ban poker parlors.
The California Gaming Association highlights that San Jose's cardrooms employ over 2,000 people.
While tribal casinos can offer slot machines, cardrooms comply with gambling laws by facilitating bets between players or against a third party, without the involvement of "house" money.
Tribes argue that cardrooms offering player-dealer card games are finding a loophole in California's gambling laws. Under current regulations, tribes do not have the authority to challenge the legality of cardrooms in court.
Senator Josh Newman, the author of the bill, clarifies that SB 549 does not determine the outcome of lawsuits. Instead, it seeks to resolve the dispute over the legality of certain controlled games operated by card clubs and their potential infringement on tribal gaming rights.
California Governor Gavin Newsom
In May, Governor Gavin Newsom signed legislation establishing a 20-year moratorium on issuing new cardroom licenses in California. This reverses the expiration of the moratorium implemented by the Gambling Control Act of 1997.
The California Governor is also gaining attention amid speculations about his presidential aspirations. At this time, he has not announced his candidacy.
In a potential debate between Governor Newsom and Florida Governor Ron DeSantis, their rivalry would be on display. Governor DeSantis is running for president as a Republican candidate.
The Newsom vs DeSantis debate is tentatively scheduled for November, to be hosted by Fox News' Sean Hannity. Negotiations are ongoing regarding the inclusion of a studio audience and other details.