Posted on: September 27, 2023, 03:04h. 
Last updated on: September 27, 2023, 03:04h.
Superteams in WNBA Attracting More Bettors as Playoffs Heat Up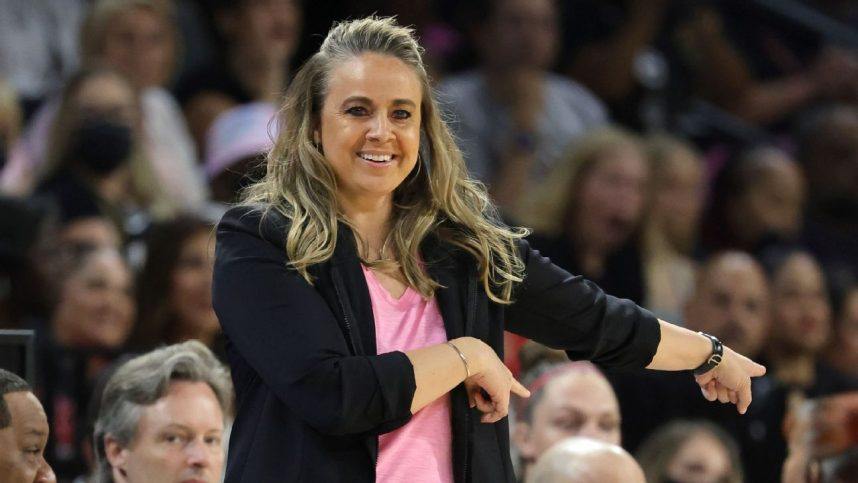 BetMGM, one of the leading domestic online sportsbook operators, has reported a significant 27% increase in active bettors for the WNBA. This surge in interest is expected to continue as the league advances to the semifinals, featuring the defending champion Las Vegas Aces and the New York Liberty. BetMGM sports betting trader Seamus Magee shares, "The New York Liberty and Las Vegas Aces is our dream matchup for the finals and could generate some serious action." The fact that both teams are considered superteams and are based in jurisdictions that allow mobile sports wagering has further piqued the interest of bettors.
The Aces, led by coach Becky Hammon, have attracted 39.6% of bets to win a second consecutive title while the Liberty have enticed 23.2% of wagers to claim the championship.
Increased Betting on Women's Sports
Recent data suggests a growing interest among women in sports betting, particularly in women's golf and tennis. BetMGM has experienced a remarkable 40% year-over-year increase in bets placed on these sports, surpassing the gains seen in Major League Baseball (MLB) and the NHL. BetMGM sports betting trader Seamus Magee attributes this rise to the expansion of legalized sports betting as well as the WNBA's resurgence in popularity.
The Women's World Cup, which garnered intense interest in the US Women's National Team, witnessed the highest wagering activity for a female World Cup in BetMGM's history. Bettors have also shown increased enthusiasm for women's college basketball, with the 2023 NCAA women's basketball tournament generating a 30% increase in handle compared to the previous year.
The Road to the Finals
Unlike the NBA playoff format, the WNBA semifinals are best-of-five series. Currently, the New York Liberty are tied 1-1 with the Connecticut Sun, while the Las Vegas Aces hold a commanding 2-0 lead over the Dallas Aces. As the playoffs progress, the excitement and handle for WNBA betting are expected to grow.
Owned by Raiders owner Mark Davis, the Las Vegas Aces continue to dominate the playoff games and are well-positioned to defend their title. The team's impressive performances have attracted 39.6% of bets, making them the clear favorites to triumph once again.