BetMGM Launches Updated App Ahead of NFL Season Kickoff
Posted on: September 7, 2023, 03:22h.
Last updated on: September 7, 2023, 03:22h.
BetMGM has just launched its updated app in time for the NFL's regular season kickoff. The season starts tonight at 8:20 pm ET with a game between the Detroit Lions and the defending champions Kansas City Chiefs.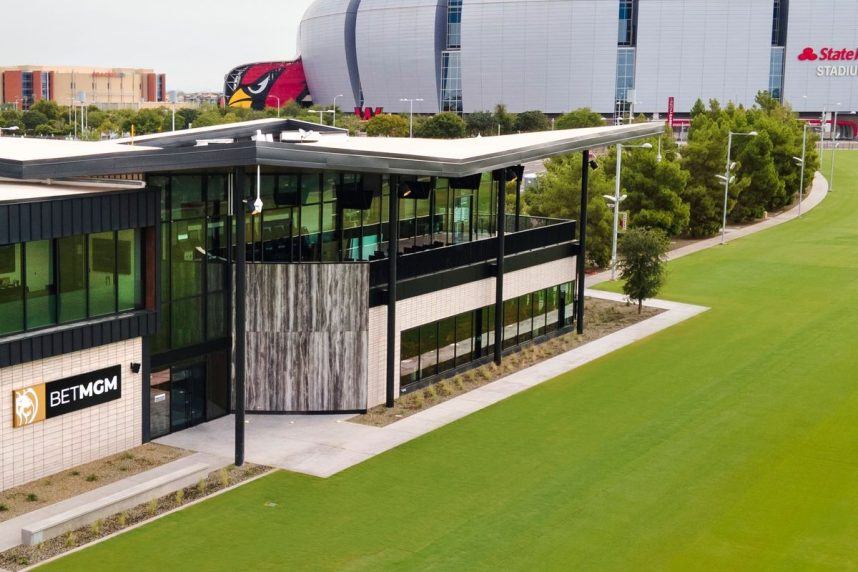 BetMGM is a leading US-focused sportsbook owned by MGM Resorts International and Entain Group. The app is licensed in 22 jurisdictions including Arizona, Colorado, DC, Illinois, Indiana, Iowa, Kansas, Louisiana, Maryland, Massachusetts, Michigan, Mississippi, New Jersey, Nevada, New York, Ohio, Pennsylvania, Puerto Rico, Tennessee, Virginia, West Virginia, and Wyoming.
The new BetMGM app offers enhanced features like same-game parlays and multistate functionality, where permitted. It aims to deliver an improved sports betting experience to its customers.
"We developed our state-of-the-art sports betting platform to feature a variety of ways sports fans can engage," said BetMGM CEO Adam Greenblatt. "The next generation of the BetMGM app is a giant step forward in the sports betting experience, increasing the level of entertainment before, during, and after games."
According to a BetMGM spokesperson, the app will automatically update for current customers, ensuring they have the latest version of the platform.
Major Promotion: $100,000 Survivor Pool
To celebrate the NFL season, BetMGM's updated app includes a free-to-play survivor pool with a $100,000 prize. Players will pick a team each week to win, and those who remain standing at the end of the regular season will share the jackpot.
Additionally, the new BetMGM app allows customers to use their mobile accounts when visiting a legal sports betting state. This means users can continue to wager legally and seamlessly in different states with their established accounts.
BetMGM's "Same-Game Parlay+" feature on the app enables bettors to combine same-game parlays for increased odds.
BetMGM and Competitors in the Sports Betting Market
Since the US Supreme Court allowed state lawmakers to legalize sports betting, BetMGM, DraftKings, FanDuel, and Caesars Sportsbook have emerged as industry leaders. However, some competitors like WynnBet and Fox Bet are scaling back or ceasing operations. Penn Entertainment recently sold off Barstool Sports and Barstool Sportsbook and partnered with ESPN to create ESPN Bet.
The NFL season kickoff marks the busiest time of the year for sports betting, with football generating the most bets in the US.
As for tonight's game, the Kansas City Chiefs are favored to win by 4.5 points. The over/under is set at 53.5 points, and the moneyline odds are -225 for the Chiefs and +180 for the Lions.