Posted on: July 5, 2023, 08:56h. 
Last updated on: July 5, 2023, 08:56h.
MGM Resorts International President and CEO Bill Hornbuckle believes federal and state governments need to prioritize roadway projects in their infrastructure planning.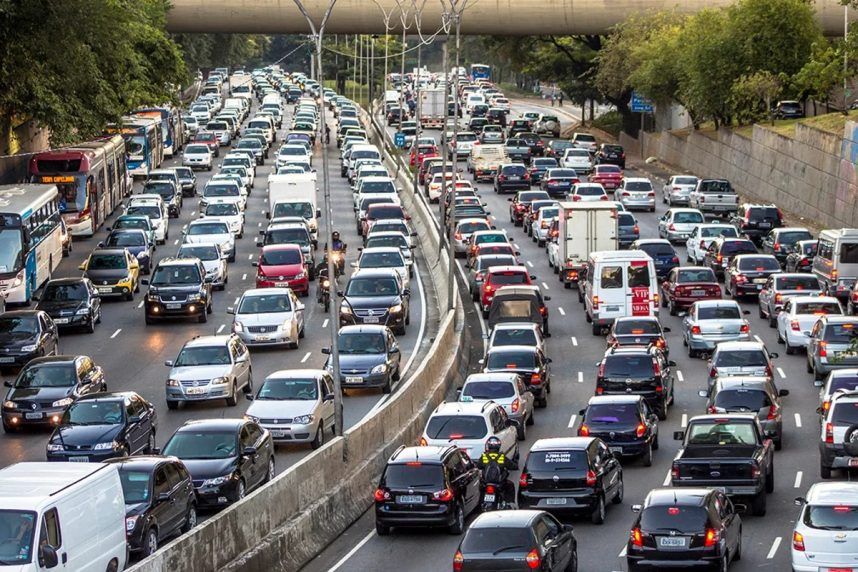 Writing an op-ed for Fortune, the CEO of Nevada's largest employer says America's roadways are in desperate need of repair and expansion. Hornbuckle, who heads the United States Travel and Tourism Advisory Board (TTAB), which serves in an advisory function to the Department of Commerce on matters related to the travel and tourism industries, believes government leaders need a new vision for road travel.
It's not making as many national headlines [as air travel], but those navigating our nation's roadways are increasingly facing congested, bottlenecked, and inaccessible roads and highways, often with no obvious cause," Hornbuckle wrote.
"Our nation's roadways are by far the most utilized, affordable, and accessible way for travelers to see the country. So why has road travel largely remained on the sidelines during the near-constant debate in Washington and elsewhere over our nation's transportation systems and infrastructure?" Hornbuckle asked.
"It's time for that to change," he declared.
Federal Advisor
Hornbuckle replaced Jim Murren as the top exec at MGM Resorts in 2020 after his predecessor left the casino company to lead a COVID-19 response team on behalf of then-Nevada Gov. Steve Sisolak (D). Hornbuckle was named to the TTAB that same year.
The TTAB is comprised of 32 members appointed by the US commerce secretary. The board is tasked with advising the secretary on government policies that impact the US travel and tourism industries.
Hornbuckle says roads are of utmost importance, as congestion and aging roadways need to take precedence in funding allocations.
"I am committed to elevating roads and highways in the national conversation on infrastructure. It's long past time to support our nation's travelers and economy by focusing on these vital infrastructure issues," Hornbuckle continued.
Not wasting an opportunity to highlight the city where his company operates, Hornbuckle said the 16 million travelers who each year make the drive from Southern California to Las Vegas along I-15 have in recent years faced excruciating delays.
"What should be a three-and-a-half hour trip often stretches to 10 hours or more," he said. "On New Year's Day, the backup spanned 18 miles."
According to transportation analytics firm Inrix, US drivers on average lost 51 hours due to congestion and traffic last year. That's 15 hours more than in 2021, costing the average driver $869 in lost time.
Roads? Where We're Going, We Need Roads
It might be 2023 — eight years after the plotline of "Back to the Future Part II" when flying cars were commonplace — but roads today remain critical to daily life. However, air travel and even high-speed train projects like the one proposed for Las Vegas to Los Angeles continue to receive the most attention in infrastructure conversations.
It's time we give our nation's roads and highways the attention and investment they so desperately deserve. America's Interstate Highway System was once the envy of the world. If we want to keep America moving, we need to make roadways a top infrastructure priority," Hornbuckle concluded.