Private equity behemoth Blackstone (NYSE: BX) is reportedly evaluating options for its ownership of Bellagio's real estate, including a potential sale of a 50% stake in the iconic Las Vegas Strip venue.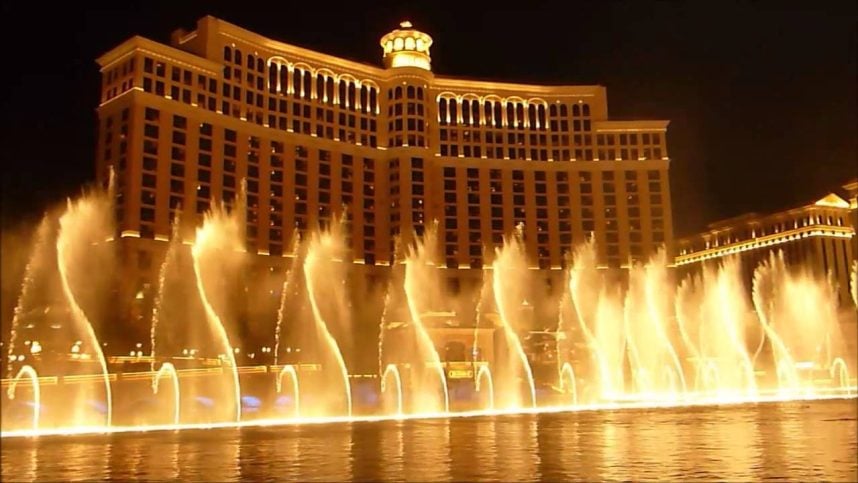 Unidentified sources told Bloomberg Monday that Blackstone is mulling options, including a potential partial sale, for Bellagio, but no decisions have been made. That report follows two April articles by Casino.org indicating the Strip venue could be on the block as Blackstone Real Estate Income Trust (BREIT) looked to raise cash amid redemption requests.
BREIT acquired the property assets of Bellagio from MGM Resorts International (NYSE: MGM) in November 2019 for $4.25 billion and proceeded to leaseback the venue to the casino operator.
Heightened chatter about a Bellagio transaction arrived on the same day Blackstone said it is selling $3.1 billion worth of industrial warehouses and related properties to Prologis. That transaction is expected to close by the end of this month.
Blackstone Has Track Record of Partial Casino Land Ownership
In commercial real estate, it's not uncommon for some venues to have multiple owners and that methodology has been employed by BREIT on the Las Vegas Strip.
In January 2020, MGM sold the property assets of MGM Grand and Mandalay Bay for $4.6 billion to a consortium majority-controlled by BREIT with MGM Growth Properties acting as the minority investor. Last December, VICI Properties (NYSE: VICI) — the company that acquired MGM Growth — announced the purchase of the 49.9% of the Mandalay Bay and MGM Grand it didn't previously own.
That $4.27 billion transaction included a cash consideration of $1.27 billion and the assumption of $3 billion in BREIT debt.
Blackstone has a history of success of monetizing Las Vegas property holdings. When it sold Cosmopolitan nearly two years ago, it did so for $5.65 billion, meaning it roughly tripled its initial investment while creating one of the most lucrative commercial real estate transactions in US history. Should the private equity firm divest 50% of Bellagio's real estate this year, it will almost certainly fetch a price in excess of half of $4.25 billion.
Who Could Be Interested in Bellagio Stake?
Already the largest landlord on the Strip, VICI makes for a logical potential suitor for part of Bellagio, particularly because it's previously done business with BREIT. However, the real estate investment trust (REIT) hasn't publicly said it be interested in owning part of the MGM venue.
Likewise, another private equity firm could kick on the tires on the property, but it's not clear if Blackstone would sell a stake in a lucrative property to a rival.
While enthusiasm is likely to be high for a partial interest in Bellagio, interested buyers may encounter issues procuring financing to make a deal happen due to weakness in the US commercial real estate market.
"Commercial real estate assets are facing multiple challenges against the backdrop of higher interest rates and reduced appetite for bank lending into the space," according to a recent PwC report. "The increased cost of debt is forcing dealmakers to take more time upfront to assess the right debt/equity mix to finance transactions and has elongated negotiations as buyers and sellers slowly align on valuation expectations."
The post Blackstone Reportedly Mulling Bellagio Stake Sale appeared first on Casino.org.