Posted on: April 20, 2023, 03:53h. 
Last updated on: April 20, 2023, 03:53h.
Police across Brazil are wrapping up a massive investigation that includes organized crime, illegal gambling and money laundering. They've already arrested two dozen people, including the wife and father-in-law of a prominent soccer player.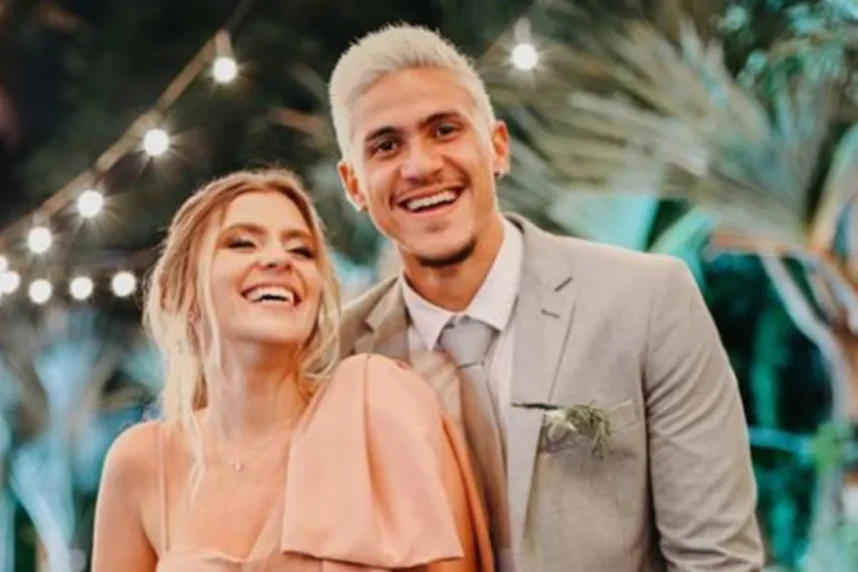 The Rio Grande do Sul (RS) Civil Police have indicted 24 people for their involvement in the scheme. The accused began to fall last Friday when the police executed search and seizure warrants in a condominium in Barra da Tijuca, Rio de Janeiro, seizing two armored vans in the process.
Although the Department of Criminal Investigations didn't reveal the names of the accused, local media did its part to uncover the mystery. Media outlet G1 found that among them are psychologist Fernanda Nogueira, the wife of Flamengo striker Pedro Guilherme, and her father, businessman Vanderlei Gonçalves Nogueira.
Major Role In Organized Crime
An investigation, dubbed Operation Fratelli, determined that the father and daughter operated the scheme in RS but live in Rio de Janeiro. They are partners in a property rental company based in RS, which they used to hide the assets. Pedro, who was part of Brazil's World Cup appearance last year, is not under investigation.
All of the people arrested face charges of money laundering and organized criminal activity. So far, police have frozen at least BRL30 million (US$5.91 million) in assets of the group.
The group allegedly organized, ran and managed illegal betting activity tied to "jogo do bicho" (literal translation, animal game). It's a type of lottery that has been illegal in Brazil, except in Paraiba, for 77 years.
Its illegal status hasn't kept it from being hugely popular and millions of dollars are wagered each year. However, the legal system has generally concluded that it's nothing more than a channel for laundering money since wagers of any size are accepted.
Jogo do bicho's cult status is reflected in the recent raids and arrests. The police didn't target the game itself, only the money laundering aspect associated with it.
This is not the first time that the older Nogueira has been targeted by the Department of Criminal Investigations. In 2012, he faced allegations of illegal gambling, and, in December 2020, an investigation targeted him as the head of a money-laundering outfit in Rio de Janeiro.
Bringing Down the House
The investigation behind Operation Fratelli lasted two years. It culminated in 173 warrants in two states and 10 cities this week. Among them are 45 search and seizure warrants, three preventive arrest warrants, 125 bank blocking orders and 23 property unavailability.
The Civil Police said in a statement that the crime syndicate was based in Vale dos Sinos and has links with a national faction based in São Paulo. In addition to the money laundering claims, it also supplied drugs to the extreme south neighborhoods of Porto Alegre and São Leopoldo.
The organization is also accused of extortion in Porto Alegre. It allegedly forced residents of a community there to pay for asphalting, with the aim of improving drug trade routes. The asphalt work was completed, although local officials never intervened.
Despite the massive number of arrests, the investigation continues.