Posted on: July 27, 2023, 08:10h. 
Last updated on: July 27, 2023, 08:10h.
Brexit has acted as a catalyst for limited growth in the UK gambling sector. This is the claim made by John White, CEO of Bacta, the gaming machine industry trade association, as he seeks support from the UK government.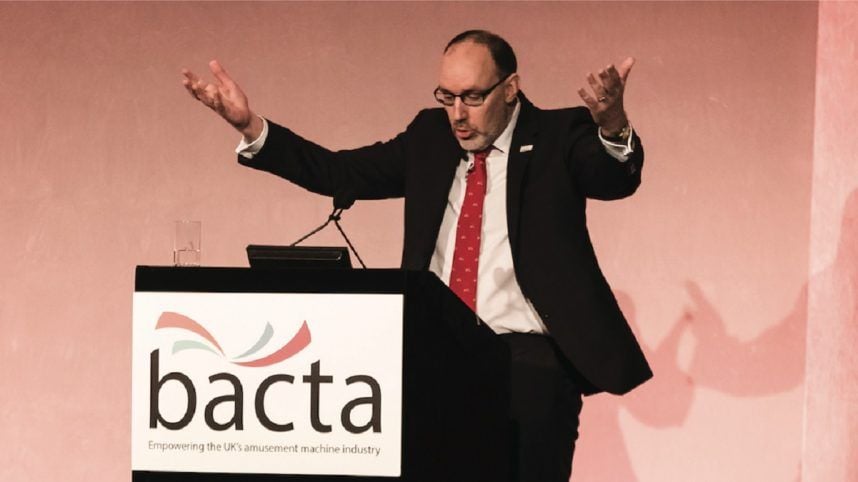 The UK's exit from the European Union led to a halt in free travel between the two. Consequently, many non-UK workers had to leave their jobs in the UK and return to their home countries.
White argues that, combined with COVID-19, this has negatively impacted the workforce in the UK gaming sector. He believes that the government needs to loosen its control on visas and other restrictions to address this problem.
Sending Out an SOS
In a recent interview, White explained that recruitment and retention continue to be major concerns for Bacta members in the gaming and hospitality industries. He attributes part of the problem to Brexit and wage inflation. Since low-stake gaming operators cannot pass on increased costs to users, inflation cuts into their profits.
The UK's Office for National Statistics reported in June that the average regular pay for employees increased by 7.2% between February and April of this year. This is the second highest increase, only surpassed by the 7.3% rise during COVID-19 from April to June 2021.
Meanwhile, the inflation rate for June was 8.95% and 8.68% the month before. This means that average pay still falls below the increased prices of most goods and services.
As a result, according to White, the UK has become unattractive to non-UK workers. Combined with the challenges of obtaining work visas and the high cost of living, moving to the UK for employment is no longer appealing.
The suggested solution is for the government to include the gaming and hospitality sectors in the "shortage occupations list," which indicates a shortage of workers in a particular field.
This list is already extensive, including professions such as chemical scientists in the nuclear industry, health services and public health managers, civil and electrical engineers, care workers, and more.
Being on the list helps ensure certain salary levels, depending on the field, and usually reduces the cost of applying for a work visa.
Too Soon To Tell
The UK's recently released gambling white paper includes provisions for the distribution of gaming machines. While casinos are exempt, smaller venues like bingo parlors and gaming arcades may face significant changes in their machine allotments.
Recently, Bacta conducted a study to gauge its members' opinions on these changes. The results indicated that the reductions could lead to a 10% decrease in the number of Category C options and a 20% decrease in Category D options. Category C machines have a maximum stake of £1 (US$1.29), while Category D includes "claw" or crane machines, also with a £1 stake.
White added upon publishing the results, "We believe that there will be further reductions in overall numbers as machines become obsolete and the lack of player demand makes them no longer valuable. A decrease in machine numbers will result in reduced electricity demand, which is positive news for operators and the environment."
Therefore, it may be too early to consider the suggestion of the shortage occupations list. A decrease in available gaming machines, even if other machines come online, will likely result in some operators leaving the industry. While other areas may need to bolster their workforce, existing employees may find it easier to find new jobs.
Overall, there is still a need to find more qualified employees. According to the Office for National Statistics, the UK's unemployment rate was 4% between March and May, the highest in a year but still lower than the 5.2% peak in 2021 and the 8.7% peak in 2013.