Posted on: July 20, 2023, 02:56h. 
Last updated on: July 20, 2023, 02:56h.
New details have emerged about the search by police who this week reactivated the unsolved 1996 murder of rapper Tupac Shakur. More than two dozen items were confiscated from a house at 2204 Maple Shade Street in Henderson, Nev. on Monday, according to the Las Vegas Review-Journal, which obtained a copy of the warrant.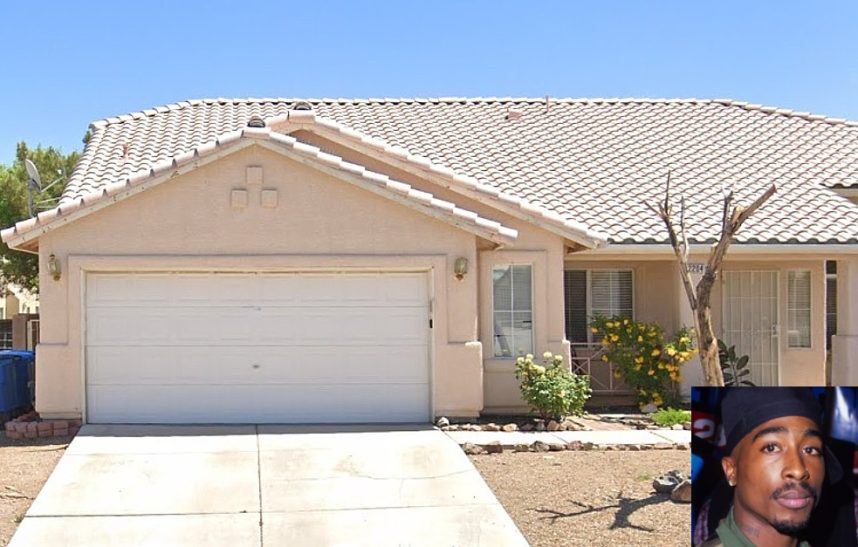 The items included 11 .40-calber bullet cartridges, as well as computers, an iPhone, and other devices that could possibly contain evidence of gang activity or of Shakur's murder. In addition, photographs, a book, and an undisclosed amount of "purported marijuana" were confiscated.
The home belongs to alleged Southside Compton Crips member Duane Keith "Keffe D" Davis, 60. Davis was the uncle of Orlando Anderson, Shakur's long-suspected killer, who died in a 1998 gang-related shooting.
The confiscated book was Compton Street Legend: Notorious Keffe D's Street-Level Accounts of Tupac and Biggie Murders, Death Row Origins, Suge Knight, Puffy Combs, and Crooked Cops. Self-published in 2019, it was written by Davis with Yusuf Jah and features an admission by Davis that he drove Anderson in the white Cadillac that pulled up on Shakur and Death Row Records co-founder Suge Knight at the intersection of Flamingo Road and Koval Lane and opened fire on Sept. 7, 1996.
"Tupac made an erratic move and began to reach down beneath his seat," Davis wrote in the book. "It was the first and only time in my life that I could relate to the police command, 'Keep your hands where I can see them.' Instead, Pac pulled out a strap, and that's when the fireworks started. One of my guys from the back seat grabbed the Glock and started bustin' back."
Shakur died from his injuries six days later at age 25.
The Las Vegas Metropolitan Police department requested the search warrant on Saturday, according to the R-J. District Judge Jacqueline Bluth wrote that probable cause was established to issue a "no-knock" warrant — meaning that the police would need to notify the residents before entering.
The warrant also specified personal property, bills, and receipts establishing "the identity of persons in control of" the house.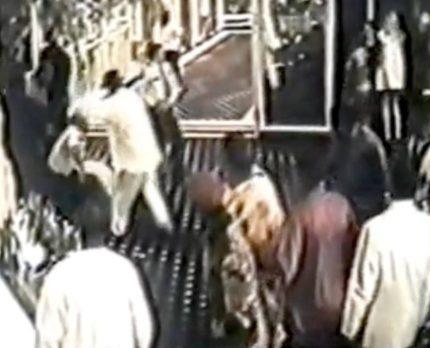 Was Retaliation the Motive?
Surveillance footage from the MGM Grand shows Shakur and Knight viciously beating Anderson as he tried to exit a Mike Tyson v. Bruce Seldon boxing match. The beef, which occurred minutes before Shakur's murder, was allegedly over a stolen medallion.
Two months earlier, an entourage led by Anderson had  reportedly assaulted Trevon Lane, a close friend of Knight's and a member of LA's rival Bloods street gang. During the assault, Anderson allegedly stole a Death Row Records medallion given to Lane by Knight.
It was Lane who pointed Anderson out to the Death Row entourage. In the security camera footage, Shakur can be seen throwing the beatdown's first punch.
Anderson, whom LA police still consider the prime suspect in Shakur's murder, was killed in an unrelated gang shootout on May 29, 1998.
The same gun used in the shooting, .40 S&W Glock 22, was reportedly found in a duffle bag in the backyard of the girlfriend of one of Anderson's friends. The bag reportedly had a Las Vegas mailing address inside it.