Published on: August 7, 2023 at 10:55 AM. 
Last updated on: August 7, 2023 at 10:55 AM.
Caesars Entertainment (NASDAQ: CZR) stock has surged 36.45% year-to-date, presenting a great opportunity for investors, including numerous hedge funds with long positions in the company.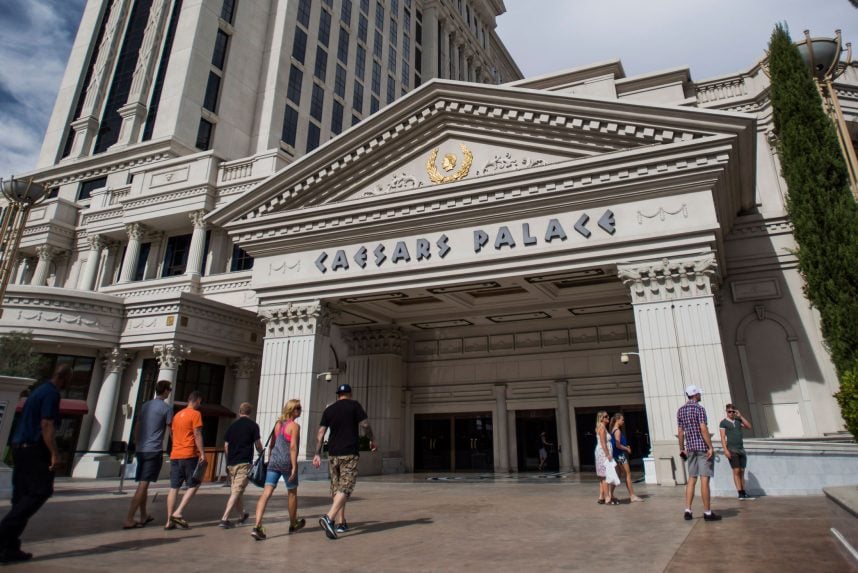 In a recent report, Bank of America revealed that Caesars has a net relative hedge fund to S&P 500 weight of 10.38, making it one of the top 20 equities favored by hedge funds. Interestingly, Caesars is the only gaming name on that list.
Bank of America equity strategist Savita Subramanian wrote, "We analyze hedge fund managers' positioning in the S&P 500 stocks by aggregating their long positions reported through the 13F filings, and by estimating their short positions based on exchange-reported data. We estimate that hedge funds account for 85% of the total short interest."
Despite consumer discretionary, which includes gaming equities, being the second-most shorted sector after real estate, no gaming stocks are listed among the 20 equities most underweight by hedge funds, according to Bank of America.
Caesars Could See Increased Hedge Fund Ownership
Caesars and other casino stocks have the potential to attract more hedge fund investors, especially those not heavily exposed to cyclical stocks, including consumer discretionary names.
Bank of America adds that hedge funds are currently underweight cyclical groups and have below-average beta exposure, making casino equities an appealing choice. Historically, such stocks have been favored destinations for hedge funds.
Many hedge funds take advantage of special situations or act as activist investors. Special situations may involve purchasing a large number of shares in a company to push for a sale, while other funds aim to secure board seats and implement changes such as asset sales or cost reductions.
For now, Caesars' hedge fund positioning seems to be unrelated to the two factors mentioned above, as the company is not for sale and is successfully reducing debt without intervention from the investment community.
Hedge Funds Could Benefit from Holding Caesars
While not all hedge funds are long-term investors and frequently adjust their equity positions, holding Caesars could be advantageous based on sell-side analysts' assumptions. Out of the 15 analysts covering the gaming company, 12 rate it as a "strong buy" or "buy," and the average price target suggests a 29.32% upside from current levels.
B. Riley analyst David Bain notes, "While macro may impact short-term stock movements, we believe it is time to revisit CZR as net leverage continues to rapidly decline. With reduced leverage, we struggle to find reasons why CZR should not trade at a premium valuation across its business segments."