Posted on: August 25, 2023, 10:39h.
Last updated on: August 25, 2023, 10:39h.
A California tribe is taking action against the opioid crisis affecting Native communities by donating funds from its casino resort.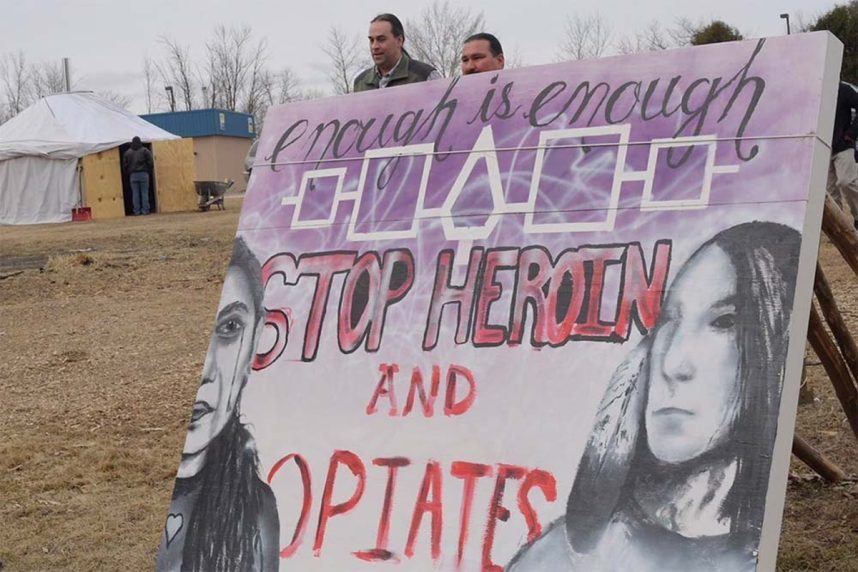 The Picayune Rancheria of the Chukchansi Indians has contributed $36,000 to the Fresno Police Chiefs Foundation in order to purchase specialized K-9s for fentanyl detection. These drug-sniffing canines will assist the Fentanyl Overdose Resolution Team, a coalition supported by various law enforcement agencies.
Fentanyl overdose rates remain high in native communities, and the Picayune Rancheria of the Chukchansi Indians is dedicated to saving lives by supporting impactful programs like this. We must continue to combat this epidemic with various initiatives," said Laurie Arriaga, Vice Chairperson of the tribe.
According to the Centers for Disease Control (CDC), over 107,000 people died from drug overdose last year, with synthetic opioids like fentanyl being a significant factor.
California's Opioid Crisis
The opioid crisis affects nearly every state in the US, with synthetic drugs often entering the country through the southern border.
California had the highest number of drug overdose deaths in 2021, with 10,901 reported cases. However, when considering deaths per capita, West Virginia, Tennessee, Louisiana, Kentucky, and Delaware have the highest rates.
In 2021, West Virginia reported 91 drug overdose deaths per 100,000 residents, significantly higher than the second-ranked Tennessee with 57 deaths per 100,000 residents.
Illicit opioids continue to plague society, and the situation is worsening in many states.
In California, opioid-related deaths have increased by 131% since 2019, with Native American communities being heavily affected.
Public education campaigns are crucial in raising awareness about opioid misuse, identifying overdose symptoms, and promoting the use of naloxone. The Picayune Rancheria of the Chukchansi Indians is committed to reducing stigma, increasing knowledge, and encouraging individuals to seek help," Arriaga added.
The Picayune Rancheria of the Chukchansi Indians owns and operates the Chukchansi Gold Resort & Casino, their primary source of revenue. With 2,000 slot machines and 40 table games, the 73,000-square-foot casino hotel offers over 400 guestrooms.
Opioid Disorder Program
The National Institutes of Health (NIH) is conducting research to develop intervention and support programs for American Indian and Alaska Native communities.
We need a comprehensive approach that goes beyond biology, taking into account culture, societal factors, and spirituality when appropriate, within mainstream medical institutions and education," said Kamilla Venner, an assistant professor at the University of New Mexico and a member of the Ahtna Athabascan Tribe.
The NIH program is overseen by an 18-member collaborative board consisting of tribal leaders, elders, treatment providers, and drug researchers.