Posted on: August 2, 2023, 01:03h.
Last updated on: August 2, 2023, 01:05h.
The microphone that Cardi B hurled into a concert crowd at Drai's Beachclub on the Las Vegas Strip on Saturday, July 29, is now a historic item available for purchase. This one-of-a-kind piece of pop culture can be yours for $90,900. The eBay listing has received 76 bids since Wednesday morning.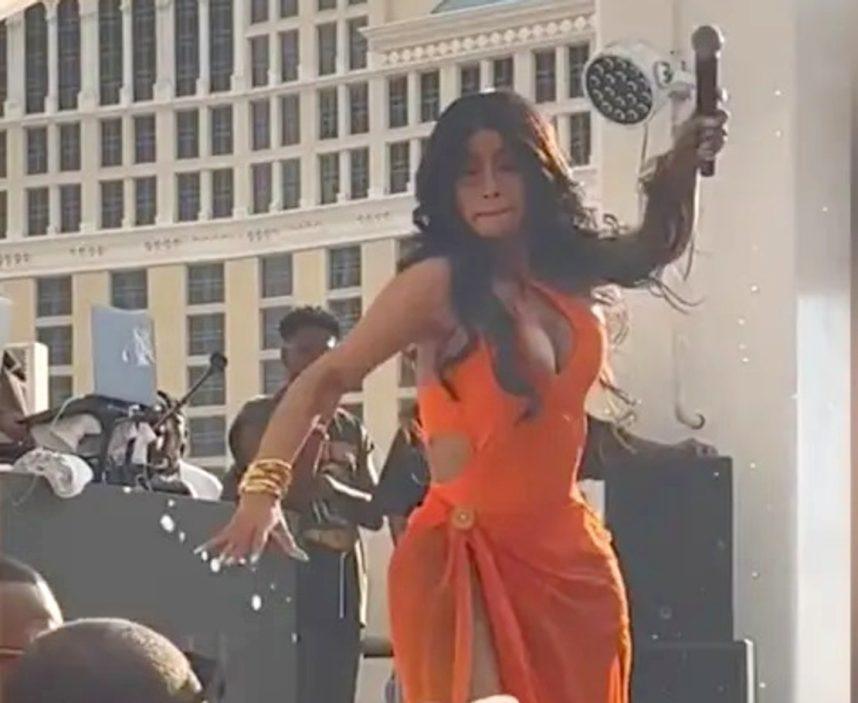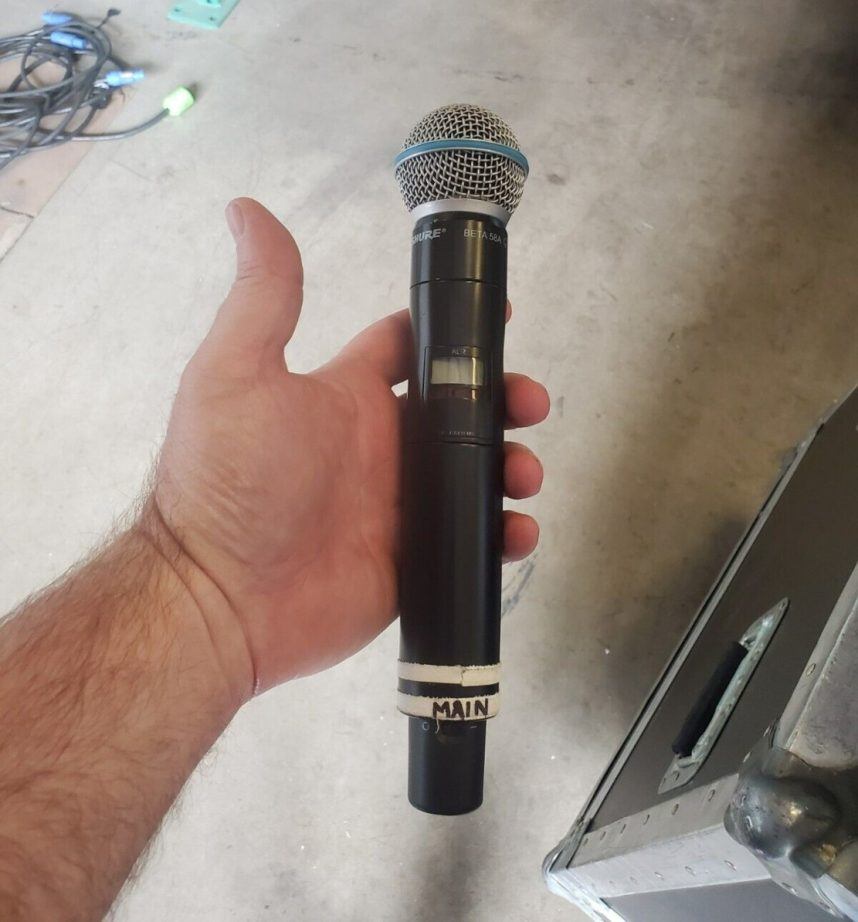 "It was pretty easy to track down the mic after the show, because the white tape across the bottom of it says 'main,' and it still works despite Cardi chucking it into the crowd," Scott Fisher, owner of The Wave, told TMZ.
The proceeds from the sale of the microphone will support two charities. The Wounded Warrior Project, which raises money for injured military veterans, and Friendship Circle Las Vegas, a local Vegas charity that benefits teens and young adults with special needs.
Cardi B was performing in extreme heat in Vegas and had requested the crowd to cool her off by splashing her with water. However, she lost her cool when someone threw a plastic cup of liquid and ice at her. In response, she turned the microphone into a projectile and launched it into the crowd.
Videos of the microphone toss, including one from TMZ, have become viral.
No Repercussions So Far
A woman filed a police report claiming she was struck by the microphone. However, the Las Vegas Metropolitan Police Department has not announced any charges against Cardi B.
Cardi B has made a habit of retaliating with microphones. In a separate incident at Drai's on Friday, she threw a microphone at her DJ after performing her hit song "I Like It." According to a TikTok video, Cardi B was unhappy that her songs were being cut off too early.
Throw Business
Throwing objects from the audience onto the stage has become a concerning trend in audience interactivity.
On July 20, rapper Drake was hit by a vape pen thrown at him during a performance at the Barclays Center in Brooklyn. Singer Pink was also targeted when a fan threw a bag of cremains at her during a performance in London.
In June, Harry Styles was hit in the face by an unknown object while performing in Austria. A month earlier, his face was struck by a bouquet of flowers in the UK. In November of the previous year, Styles was even hit in the eye by an orange Skittle, prompting the candy manufacturer to issue a tweet: "Didn't think I needed to say this: Please don't throw Skittles."
The only serious injury so far occurred when country singer Bebe Rexha was hit in the face with a mobile phone in New York in June, resulting in a black eye and stitches.
Resident Caesars Palace singer Adele addressed this trend by issuing a half-joking warning to her audience. She provocatively stated, "I dare you to throw something at me. I'll kill you!"