Posted on: August 25, 2023, 04:12h. 
Last updated on: August 25, 2023, 04:12h.
In shocking news, Carlos Santana faces backlash for controversial remarks made during a concert at the Hard Rock Hotel and Casino in Atlantic City. The rock guitar legend's comments have recently surfaced and are causing quite a stir.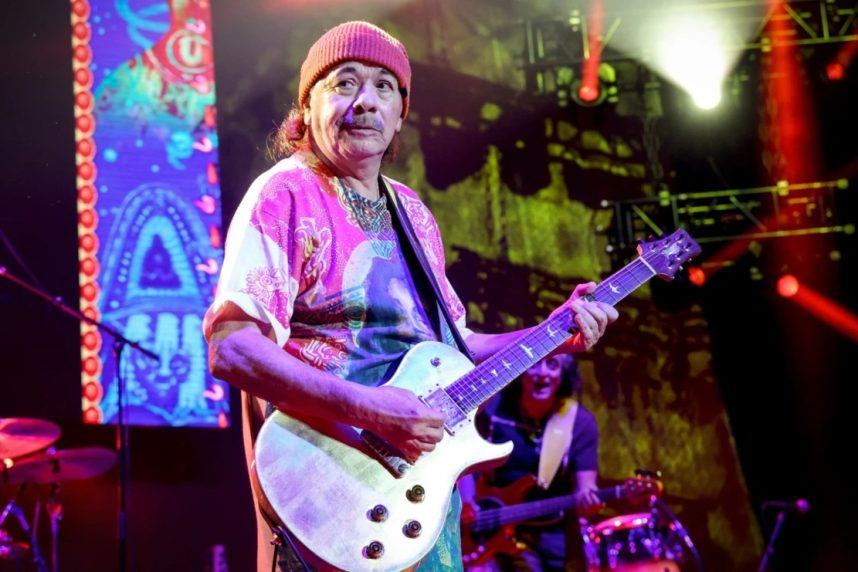 During the concert at the Etess Arena, the 75-year-old musician made disparaging comments about the transgender community. As Santana expressed his thoughts, his bassist and drummer provided a somber musical accompaniment, intensifying the atmosphere.
Santana stated, "A woman is a woman and a man is a man — and that's it." While some members of the audience applauded his words, many remained silent, giving rise to divided opinions.
It is worth noting that fellow comedian Dave Chappelle, who has faced his own controversy regarding transphobic jokes, received support from Santana. However, this endorsement could further escalate the backlash against both artists.
Santana issued an apology on his Facebook fan page after the video gained widespread attention. In his statement, he expressed remorse for the insensitivity of his comments and emphasized his commitment to respecting all individuals, regardless of their sexual identity or orientation.
Public Reaction
As expected, social media exploded with contrasting reactions to Santana's controversial remarks. Supporters and detractors engaged in heated debates and expressed their opinions.
Some defended Santana, asserting that he spoke the truth and opposing what they viewed as an attempt to force acceptance of transgender individuals. Others, however, vehemently criticized the musician, condemning his comments as hateful and bigoted.
Interestingly, Santana is not the only rock musician to express contentious views on gender-related topics. Artists like Alice Cooper, Paul Stanley of KISS, and Dee Snider of Twisted Sister have also faced backlash for their opinions. Snider even faced consequences when he was dropped from the lineup for San Francisco Pride.
Given Santana's history of advocating for peace and equality, as well as his reverence for iconic figures like Jimi Hendrix, John Lennon, and Bob Marley, his recent comments have added an unexpected and jarring dimension to his legacy.
To watch the full video clip for yourself, click here: