Posted on: September 19, 2023, 12:41h. 
Last updated on: September 19, 2023, 12:41h.
A man accused of stealing more than $1 million from Circa Hotel & Casino in downtown Las Vegas by pretending to be one of its owners pleaded guilty Monday to one count of theft of more than $100K.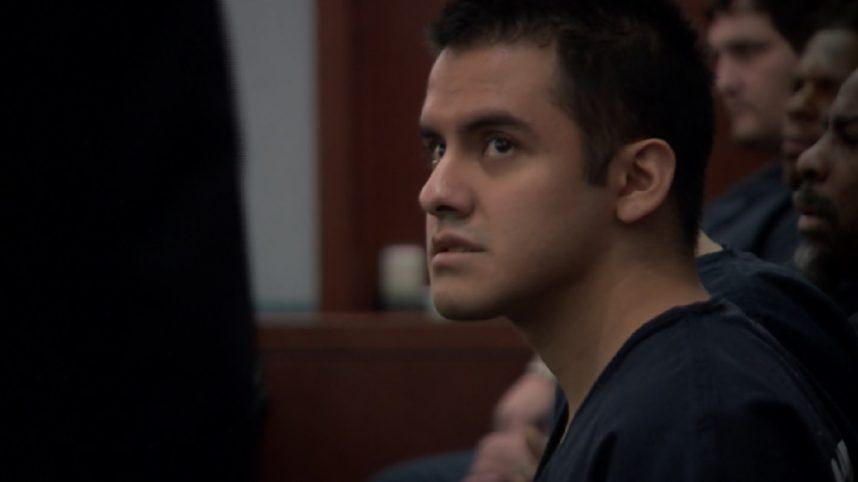 Erik Gutierrez Martinez, 24, was arrested on June 18, a day after the robbery. When investigators searched his home, they found bundles of cash from the Circa heist.
He was also charged with a similar robbery at the Eureka Casino Resort in Mesquite, Nev. and is a suspect in a third, at the Golden Nugget in Laughlin, Nev.
But as part of his plea deal, Gutierrez Martinez accepts guilt only in the Circa case. He also accepts he will receive a prison sentence of between one and ten years.
An Imposter Calls
On June 17, a cage supervisor received a telephone call from an individual claiming to be one of the casino's owners. Circa is owned by the brothers Derek and Greg Stevens.
The imposter claimed emergency payments needed to be made as soon as possible to the Fire Department so they could perform tests on the fire extinguishers. Further payments would then be needed to purchase additional fire safety devices, the caller said.
Failure to deliver the money could cause city officials to order a temporary shutdown of operations, potentially costing the operator millions of dollars, claimed the impostor.  
The case supervisor delivered the money in four installments totaling $1,170,000 to two men at four different locations. All the time she believed she was on the phone to the owner and texting with her manager, police said.
Investigators traced a car used in the heist was traced to Gutierrez Martinez's aunt's house, leading to his arrest.
No one else has been arrested in connection with the scheme, which appeared to have several participants, and $314K from the Circa haul is unrecovered.
Eureka Moment
Earlier, on March 2 at around 1:30 a.m., an individual calling himself "Michael Gunther" telephoned the Eureka casino cage from a Mexican phone number about a missing check. "Gunther" explained he was a representative of the company that supplied the casino's hand sanitizer. He claimed the cage supervisor would find the check payable to his company in the safe.
When no such check was found, the caller told the supervisor that $250K needed to be delivered immediately to an address in Las Vegas. When the supervisor arrived at the location, she was surprised to discover it was a Circle K convenience store.
"Gunther" then told her to deposit $15K into a Bitcoin Depot kiosk. He then told her to go to a 7-Eleven to meet somebody called "Anthony," who would receive the remaining $235K. But soon after handing over the cash, she received a call from the casino that something was wrong and was able to grab it back.
Investigators now believe that "Anthony" was Gutierrez Martinez.
The $15K transferred into bitcoin was sent to 17 different accounts, including to some based in Gibraltar, an offshore tax haven in the Mediterranean, according to court filings.