Published: August 7, 2023, 03:27h. 
Last updated: August 7, 2023, 03:27h.
Enjoy, the casino operator, has officially confirmed its plans to sell part of its casino operation. The company has released a statement to Chile's Commission for the Financial Market (CMF), revealing that it is actively working with potential buyers to sell its assets or shares.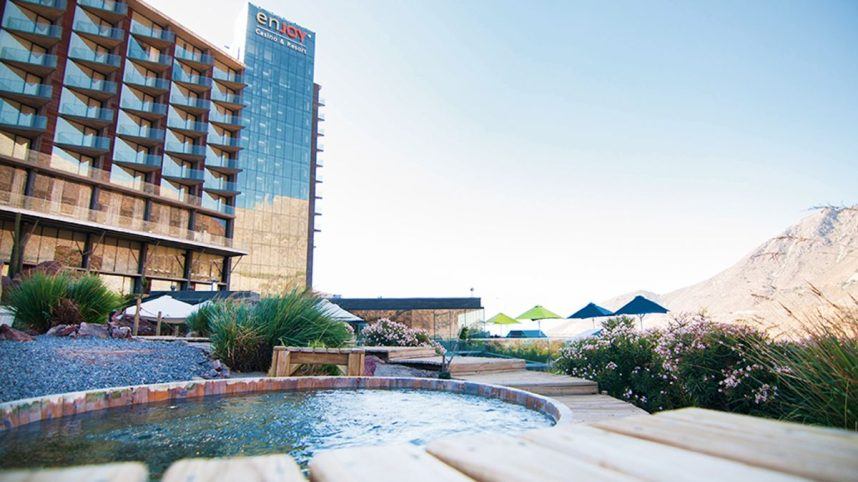 This decision comes after Enjoy's failed attempt to merge with Dreams due to allegations of market manipulation. Enjoy is now reevaluating its long-term strategic plans and seeking ways to regain profitability.
Rumors had previously suggested that Enjoy was considering the sale of one of its properties. Although the company initially denied these rumors, it has now confirmed its intentions.
Multiple Options on the Table
The previous rumors focused on the potential sale of Enjoy's casino in Punta del Este, Uruguay. However, the current plan includes the possibility of a merger or sale of all of Enjoy's assets or a specific property.
Euroamerica and Penta, Enjoy's largest shareholders with stakes of 15.25% and 11.26% respectively, have enlisted the services of financial consultancy Asset Chile to assist in finding interested buyers. Asset Chile has reached out to both local and international investment funds, with a strong emphasis on international casino operators.
Following the failed merger with Dreams and the delay caused by regulatory authorities, it was expected that Enjoy would try to recoup some of its investment in the Punta del Este property. However, the potential impact of any sale remains uncertain as Enjoy's hotel and casino, formerly known as Conrad, is a significant contributor to the local tourism economy.
Eliseo Gracia Martínez, CEO of Enjoy, stated that the company is exploring all possible alternatives for a strategic transaction. Asset Chile will assess the interest from potential investors who may be interested in supporting Enjoy in exchange for shares or assets.
Challenges Ahead
While Enjoy's assets in nine jurisdictions in Chile hold significant value, finding a suitable buyer will not be an easy task.
International gaming operators often face obstacles when entering new markets, including compliance issues and financial requirements. The Chilean and Uruguayan markets may not be attractive enough to major US operators accustomed to higher returns.
Enjoy reported a return on equity (ROE) of -5.62% in March, based on its financial statements. The previous year, the ROE was 2.74%. Additionally, the company's EBITDA for the first quarter of the year reached CLP10.5 billion (US$12.3 million), significantly lower than the CLP18.48 billion (US$21.65 million) recorded in the same period last year.
The decrease in revenues from the Punta del Este business unit, as well as currency fluctuations and increased personnel expenses, resulted in unexpected losses of approximately CLP3.112 billion (US$3.64 million).
Enjoy reported losses of CLP7.58 billion (US$8.88 million) for the first quarter of this year, offsetting the profit of CLP5.64 billion (US$6.61 million) recorded in the same period last year.
Despite these challenges, Chile's gaming industry is experiencing a rebound in visitation and gambling spend, which may attract potential investors to Enjoy.