Posted on: August 15, 2023, 07:54h. 
Last updated on: August 15, 2023, 07:54h.
Lawmakers in the Philippines are making progress in their efforts to restructure the Philippine Amusement and Gaming Corporation (PAGCOR). A definitive plan has been put in place to separate PAGCOR from its state-run casinos, allowing it to solely focus on its role as a gaming regulator.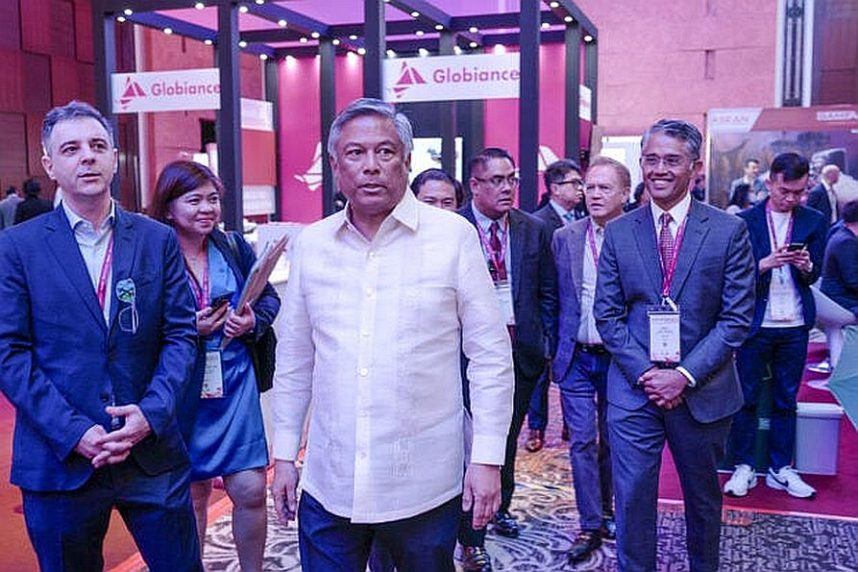 PAGCOR President and CEO, Alejandro Tengco, expressed a strong commitment towards casino privatization during a hearing with the House of Representatives Committee on Management. Tengco confirmed that the plan will be implemented by mid-2025.
Optimistic about the outcome, Tengco expects the sale to generate a profit of PHP60 to 80 billion (US$1.05 to $1.4 billion). However, some legislators, like Representative Joey Salceda, have estimated potential revenues of up to PHP128 billion (US$2.25 million) from the privatization.
Transforming the Gaming Landscape
During the hearing, Tengco announced that PAGCOR is reevaluating its role in the gaming industry. Instead of overseeing state-run casinos, the organization aims to prioritize its regulatory responsibilities.
Tengco emphasized the need for private investment to ensure security while also focusing on improving casino performance and efficiency. The approval of President Ferdinand Marcos, Jr. guarantees a smooth privatization process.
However, opposition to the privatization initiative emerged during the hearing. Representative Rufus Rodriguez, for instance, expressed doubts about relinquishing the government's revenue from the casinos to private operators. Rodriguez likened the move to giving away a valuable asset.
Rodriguez believes that dividing PAGCOR and transferring control of the profitable casinos will have detrimental effects. He described it as giving away the "goose that lays the golden egg."
Tengco shared that PAGCOR anticipates generating PHP72 billion (US$1.26 billion) in revenue for 2023. This projection is based on the PHP36 billion (US$633.24 million) earned in the first half of the year. Remarkably, Tengco emphasized that this revenue forecast would nearly match the pre-pandemic levels of 2019.
PAGCOR Seeks Restitution
Some lawmakers, including Senator Sherwin Gatchalian, support the split of PAGCOR due to concerns about its management of gaming oversight. The involvement of the Philippine Offshore Gaming Operator (POGO) sector in various scandals has damaged PAGCOR's reputation.
These scandals involve illegal activities such as human trafficking, money laundering, and illegal gambling. Critics argue that PAGCOR failed to allocate its resources effectively to prevent these activities.
In an attempt to strengthen its oversight, PAGCOR reportedly hired third-party auditing firm Global ComRCI to monitor POGOs. However, it was later revealed that the firm may have misrepresented its financial standing to secure a PHP5.8 billion (US$102 million) contract.
After the accusations came to light, PAGCOR terminated the contract five months ago. The organization is now seeking PHP1 billion (US$17.6 million) in restitution from the auditing firm, although the chances of receiving the money are slim.
PAGCOR is also unlikely to collect the PHP2.2 billion (US$38.7 million) owed by a defunct POGO. The company abruptly closed down and fled the country, leaving behind unpaid fees and taxes.
PAGCOR has announced an increase in regulatory efforts, particularly regarding POGO operations. Ongoing reviews of all licensed operators could result in the termination of several licenses by next month.