Posted on: September 15, 2023, 07:51h. 
Last updated on: September 15, 2023, 07:51h.
Ontario gaming regulators have fined Toronto's Casino Woodbine, recently renamed the Great Canadian Casino Resort Toronto, C$80K (US$60K)  in the wake of an alleged dealer-collusion cheating scheme.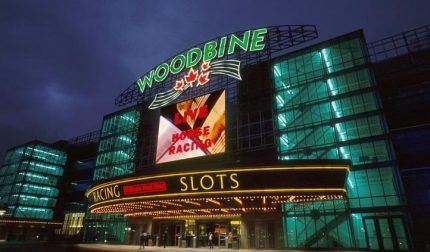 Five people were arrested in April in connection with the scheme, including Arthur Segovia, 52, of Etobicoke, an electronic craps dealer. He is alleged to have colluded on craps games with Khalil Evans, 29, Donovan Smyth-Todd, 30, and Daniel Hatton, 25, and Andrew Gayle-Bourne, 33.
All have been charged with cheat at play, theft over $5,000, and fraud over $5,000 by the Ontario Provincial Police (OPP). Segovia is facing an additional charge of criminal breach of trust.  
AGCO's Investigation and Enforcement Bureau was contacted on Oct. 19 2022 regarding allegations of collusion at the casino.  
Compliance Failures
The Alcohol and Gaming Commission of Ontario (AGCO) said in a statement this week that Casino Woodbine had "failed to follow required rules and procedures and lacked effective supervision" in relation to the incident. It had also "failed to detect or take appropriate action on available information to prevent the cheat-at-play and dealer collusion scheme."
An in-depth compliance review by AGCO concluded that the casino had neglected to properly investigate financial reports and emails showing atypical losses from the electronic craps game over a six-month period.
Meanwhile, table games supervisors and pit bosses were often absent from the area when suspicious activity was occurring, the report noted.
Moreover, Segovia was permitted to continue dealing despite the casino issuing him with seven violations for  "inappropriately pushing dice to patrons before closing bets."
Canada's Biggest Casino 
"We are committed to maintaining the highest standards of security, integrity, and fairness in all aspects of our operations," said operator Great Canadian Entertainment in a statement. "We take any breach of trust within our organization seriously and fully supported the investigation undertaken by the AGCO and the OPP."
The operator added that electronic craps was removed from the casino in November 2022 after Segovia was fired. 
The regulator said it would continue to monitor the casino to ensure that it addresses its compliance issues.
The Great Canadian Casino Resort Toronto opened its doors in June, supplanting the original casino at the Woodbine Racetrack. Built at a reported cost of $1 billion, it is Canada's largest casino.