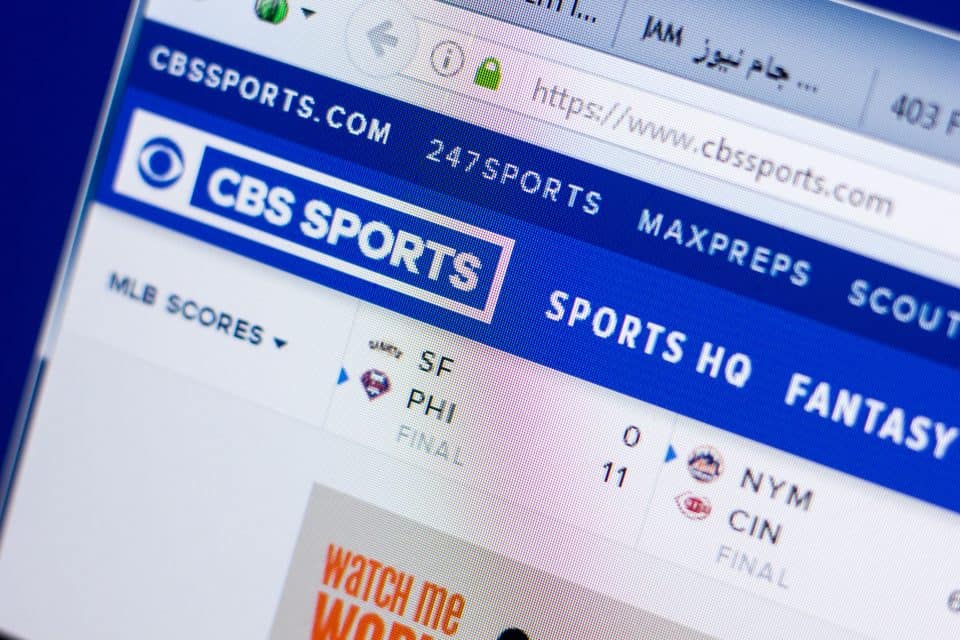 Joe Ianniello is the interim CEO for CBS and in a conference on Wednesday he did not mince his words when discussing the network's vision for sports betting to help grow the network's bottom line.
"It's already generating millions of dollars of advertising revenue for us," he said at the Credit Suisse Annual Communications Conference in New York City.
He went on to say that he and CBS sees sports gambling as a huge opportunity that is only going to grow as more states legalize it. Illinois last week became the 13th state to legalize sports betting and by the looks of things, New York might be next.
"It's an advertising play for us. It's digital advertising, the demographics are very favorable, so we are leaning into that with our trusted brands — CBS Sports HQ, CBSN, ET Live," said Ianniello.
He peeled back the layers a little more in sharing that with legal bets already up and running in seven of the 13 states that have legalized the laws, for the two affiliate stations in those states, "it's already generating millions of dollars of advertising revenue for us (and)… as that expands, there is a huge advertising opportunity, particularly in local advertising."
But where he sees room for massive potential is in the streaming universe that CBS has already been fighting to create a successful footprint in. "More broadly, with our platforms, CBS Sports HQ or our CBS Sports cable network, and we own Sportsline, as [betting] becomes legal state by state, I do think there is a bigger platform opportunity. And we are having multiple discussions with several partners to make sure we get the opportunity right."
It's not just streaming sports that Ianniello is concerned with. He shared in a recent conference call that streaming services are becoming a core strategy for CBS and that direct-to-consumer services are, "by far the biggest opportunity" for the network.
One thing that CBS does not seem ready to do is follow the recently announced Fox model of creating their own betting service. On May 8th, their rival network became the first major US network to jump into the active gambling space when they announced the launch of Fox Bet coming this fall.
It's a partnership with online gambling leaders Stars Group that will see them offer betting apps and opportunities in the states that have legalized online sports betting. Gamblers in other states will still be able to play free games as they wait for approval.