US Commerce Secretary's China Visit Receives Applause from MGM Resorts
Posted on: August 27, 2023, 09:57h
Last updated on: August 27, 2023, 09:57h
US Commerce Secretary Gina Raimondo is embarking on a four-day trip to China to discuss trade and tourism with officials in the world's second-largest economy. MGM Resorts International (NYSE: MGM) has praised the move, recognizing the potential impact on the gaming industry.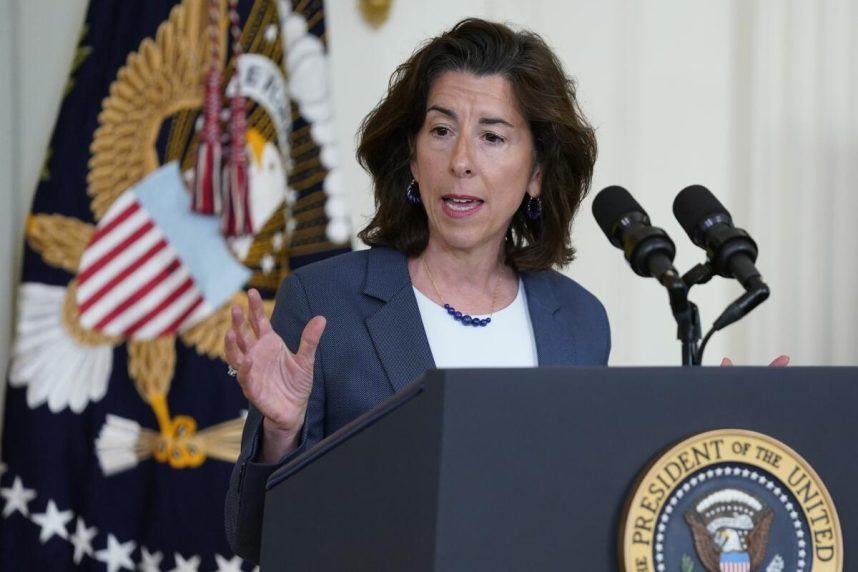 MGM Resorts holds a majority stake of about 56% in MGM China, the operator of two integrated resorts in Macau – MGM Cotai and MGM Macau. The Las Vegas-based company has recently projected spending up to $150 million this year to enhance these properties, in compliance with Macau law and the concessions renewal process.
MGM Resorts welcomes US Commerce Secretary Gina Raimondo's trip to China and continues to encourage meaningful and productive dialogue between the United States and China on areas of mutual importance. Travel and tourism remain critical for fostering bilateral cultural exchange and understanding, and we are pleased that Secretary Raimondo is meeting with her Chinese counterparts to find common ground on these and other issues pivotal to the US-China relationship.
Gina Raimondo, a former governor of Rhode Island and a Democrat, was appointed by President Biden to lead the Commerce Department in early 2021.
The US Gaming Industry's Strong Ties to China
Out of the six Macau concessionaires, three are Las Vegas-based operators – MGM, Las Vegas Sands (NYSE: LVS), and Wynn Resorts (NASDAQ: WYNN). Together, these companies manage nine casino hotels in Macau, the special administrative region (SAR).
Both MGM and Wynn also maintain significant operations on the Las Vegas Strip, benefiting from the influx of Chinese tourists to the leading domestic casino hub. While COVID-19 travel restrictions have eased, Chinese tourists have yet to fully return to Las Vegas, possibly due to the strained relations between the world's two largest economies – a matter that is likely of concern to Secretary Raimondo.
According to a statement from the Commerce Department, "While in the PRC, Secretary Raimondo looks forward to constructive discussions on issues relating to the US-China commercial relationship, challenges faced by US businesses, and areas for potential cooperation."
In November, President Biden visited China, followed by Secretary of State Anthony Blinken and Treasury Secretary Janet Yellen earlier this year.
Gaming Industry Prefers Stable US-China Relations
During the first half of 2022, Macau's gross gaming revenue (GGR) surpassed that of Las Vegas and the entire state of Nevada, reestablishing its position as the world's top casino center. This serves as a reminder that Las Vegas Sands, MGM, and Wynn, as major players in the industry, favor a more harmonious geopolitical relationship between the United States and China.
Being heavily reliant on Chinese patronage, Wynn and Sands have previously cautioned against adopting aggressive rhetoric towards China.
These statements highlight the gaming industry's commitment to fostering positive relations between the two countries for continued growth and prosperity.