Posted on: August 30, 2023, 06:53h. 
Last updated on: August 30, 2023, 06:53h.
On August 22, soccer player David Escalante revealed shocking allegations about his teammates on Chile's Club Cobreloa team. The players were accused of having a sports betting addiction, leading to a controversial scandal in the country's sports community.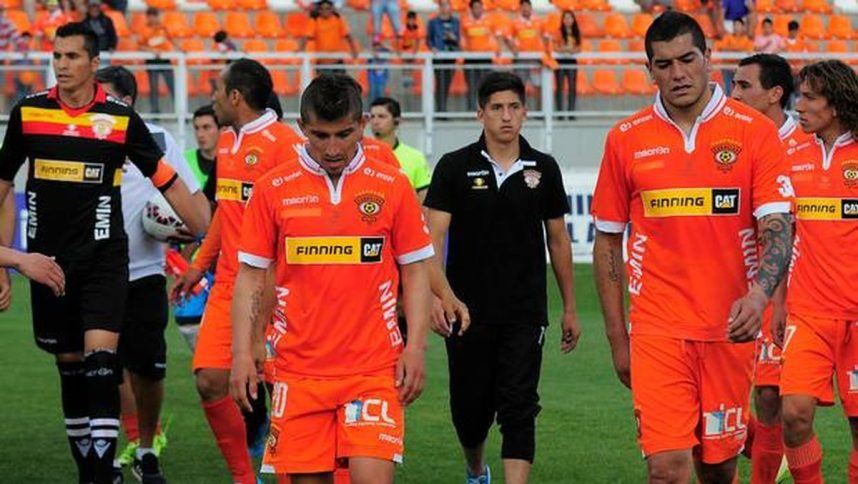 Escalante, hailing from Argentina, stated in an interview with DSports Chile, "They are sick! All day betting, penalties, the corner kicks." Allegedly, the players would gather in the locker rooms to bet before and after games, celebrating wins and turning against those who lost.
The scandal further intensified when Escalante accused his former teammate Axl Rios of intentionally fixing a match. The controversy surrounding the Club Cobreloa team mirrors the magnitude of Brazil's match-fixing scandal and has prompted significant changes.
Overhauling Chilean Sports
The National Association of Professional Football (ANFP) in Chile decided to take immediate action. During a meeting, it was unanimously agreed that the serious allegations warranted an official complaint filed with the prosecutor's office.
Consequently, an extensive investigation will take place to determine if any criminal activities were involved. However, at this stage, there is no indication of the prosecutor's readiness to accept the case.
One of the reasons for this hesitancy might be the lack of concrete evidence thus far. Despite denying the accusations and threatening to sue Escalante for slander, Rios admitted to being aware of some Club Cobreloa players engaging in betting.
Jaime Pizarro, Chile's Minister of Sports, has also taken an interest in the situation. He recently made several announcements about measures that aim to uphold higher standards of integrity in soccer.
One of the key aspects of this initiative is regulating the presence of bookmakers in Chilean soccer. The future of these bookmakers remains uncertain and continues to be debated in parliament. Furthermore, the government emphasizes the urgent need to legislate sports betting to increase tax collection, as many operators are based abroad.
The ANFP is now under heightened scrutiny, which could lead to further changes. Several legislators are pushing for a commission to investigate the organization's relationship with online betting platforms. They seek to understand how the ANFP aligned itself with these platforms, considering that online sports betting is illegal in the country.
Banning Betting Ads
The timing of this scandal couldn't be worse for operators. There is already a legislative measure in progress to ban betting ads, and Escalante's accusations have given it significant momentum.
Deputy Marco Antonio Sulantay has proposed a bill to prohibit the advertising of bookmakers in sporting events and clubs. The bill has already been approved by the Chamber of Deputies, but it will be reviewed again by the Sports Commission for further discussion. Subsequently, it will be presented to the Chamber of Senators for final deliberation.
Although the bill has faced delays in the past year, the recent revelations about sports betting are expected to reinvigorate its progress.