Posted on: September 5, 2023, 02:55h. 
Last updated on: September 5, 2023, 02:55h.
Jorge Vilda, head coach of Spain's Women's World Cup-winning soccer team, has been terminated by RFEF, the country's soccer governing body.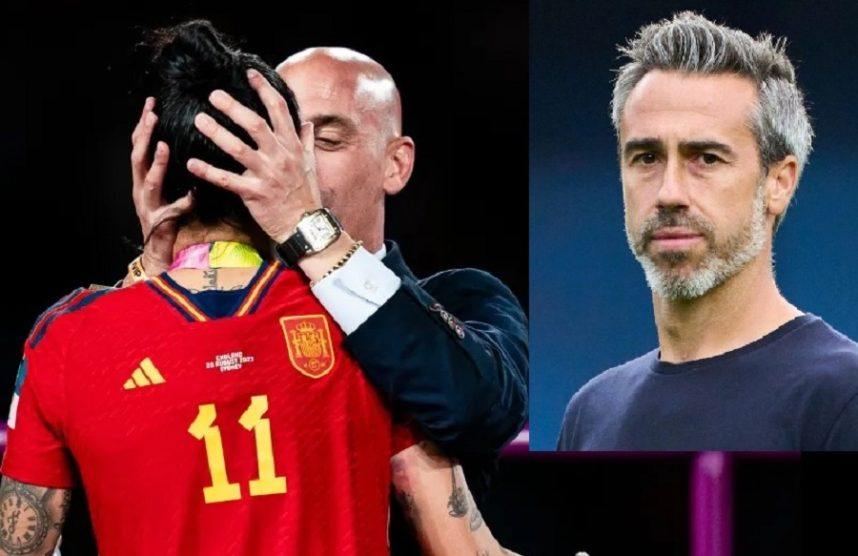 Vilda, who served as coach for eight years, will be replaced by Montse Tome, making her the first female to hold the position.
The dismissal of a coach immediately after winning the sport's most prestigious trophy is unprecedented. However, this Women's World Cup victory was marred by a controversial kiss.
Specifically, RFEF president Luis Rubiales kissed Spain forward Jenni Hermoso without her consent during the celebration of their victory, causing a rift in the team.
Close Allies
In a surprising turn of events, Rubiales defended his actions and refused to resign. The RFEF also announced its intention to take action against Hermoso for her allegations.
Vilda, who was seen applauding Rubiales' speech, was presumed to be in support of the president. This show of approval may have cost him his job.
A total of 81 players, including the entire World Cup-winning squad, refused to play for the national team as long as Rubiales remained in power.
Despite his refusal to step down, FIFA suspended Rubiales as RFEF president on August 26. The decision to dismiss Vilda was made by interim president Pedro Rocha.
'Renewal Measures'
While the RFEF did not provide a specific reason for Vilda's termination, an official statement described it as one of the "renewal measures" following the scandal.
The RFEF expressed its appreciation for Vilda's work and recognized his role in the success of women's football in Spain, while acknowledging his professionalism and contribution to the sport.
On the other hand, the federation apologized for the "unacceptable behavior" of Rubiales during the final match.
"The damage caused to Spanish football, to Spanish sport, to Spanish society, and the values ​​of football and sport as a whole have been enormous," the federation stated.
Player Revolt
Despite their achievements on the field, Vilda's tenure as coach was marked by controversy. In September 2022, 15 players revolted against him, citing concerns about their emotional well-being and health.
Only three of those 15 players were included in the World Cup final roster against England.