What do water and sports betting have in common? Well if the legislature in Colorado have anything to do with it, they foresee a long and fruitful union between the two.
This week the Colorado Legislature put forth a legalized sports betting bill, HB1327. If the bill becomes a law then the profits the state receives from sports gambling would be put towards funding Colorado's water plan.
In order for sports betting to become law of the land in Colorado it first needs to be put to a referendum vote by the general public and HB1327 would set a Fall 2019 date to make that happen.
It does seem as though there's a pretty strong appetite in Colorado to have legalized sports betting, but the previous laws and the constitution of the state means that it has taken a long time to get to this point.
This is a bipartisan bill with two democrats – Senator Kerry Donovan, D-Vail and House Majority Leader Alec Garnett, D-Denver, along with Senator John Cooke, R-Greeley and House Minority Leader Patrick Neville, R-Castle Rock- putting their names at the top.
And it appears that attaching the state's ambitious water plans to sports gambling is what is creating the momentum to get this done.
According to Donovan, "The potential that the revenue from sports betting can start to fund the concepts in the water plan is why I am committed to getting this bill passed that will allow legal sports betting to happen in Colorado. She continued by adding, "While other states have already done this, we wanted to make sure we got the right laws written for Colorado, and that takes time."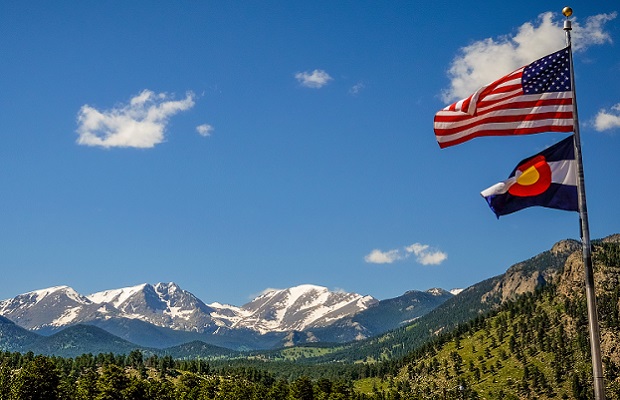 Colorado has one of the US' most ambitious plans to make sure the state has enough water to support its burgeoning population. Some estimates have tagged it as much as $40 billion which would expand the amount of water the state can store, improve conservation efforts and create more water for farming and a population that's expected to double by the year 2050.
Sports betting revenues is seen as a long-term way to bring new and much needed money to the plan.
Currently there are three gambling towns in Colorado; Black Hawk, Cripple Creek and Central City. The casino operators in those towns would be able to purchase "master licenses" allowing for sports betting. They would then be able to contract out with licensed sports betting companies including mobile services. That is the end around the state has come up with to work within current laws that ban internet betting.
There are still legislative steps the bill needs to clear before the public gets to vote on it. Next is to put it in front of the House Finance Committee, but no date has yet been set.
The Governor will have final say on if the bill becomes a law and so far, he is non-committal. However, Governor Jared Polis did indicate that tying the revenues to water is something he likes.