Posted on: September 6, 2023, 12:47h. 
Last updated on: September 6, 2023, 12:47h.
The construction of the Grand Island Casino Resort at Fonner Park in Nebraska, a $100 million project, is set to commence in the next month, according to project officials.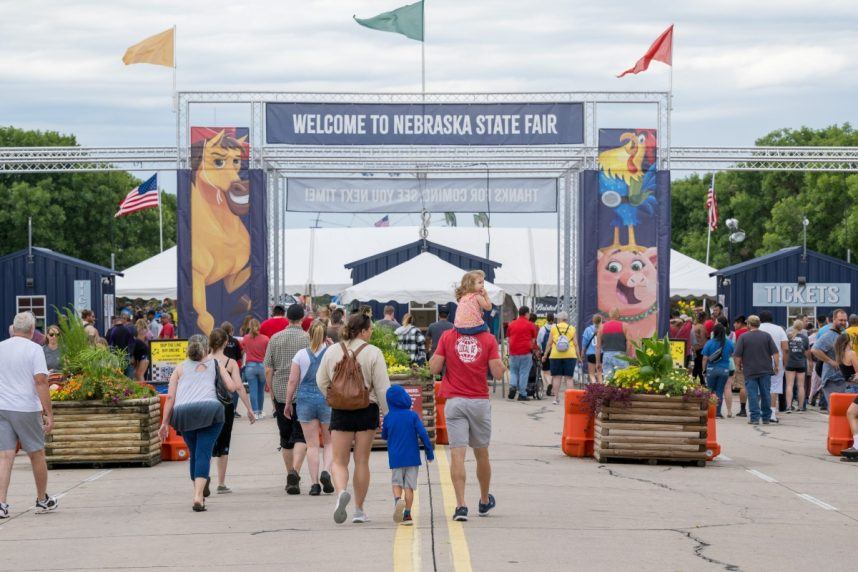 Following the conclusion of the Nebraska State Fair on Labor Day, Fonner Park is shifting its focus to the development of the upcoming casino resort. Fonner Park gained the ability to apply for a state casino license after a statewide ballot referendum in November 2020 authorized slot machines, table games, and sports betting at licensed racetracks in Nebraska.
Hall County Livestock Improvement Association, the owner of Fonner Park, has partnered with Elite Casino Resorts to transform the facility into a Las Vegas-style destination. With three casinos in Iowa and one in Illinois, Elite brings its expertise to the project.
The Grand Island Casino Resort at Fonner Park will be constructed adjacent to the racetrack, incorporating the existing grandstand into the complex. Elite officials have announced that construction is expected to start in mid to late October, with the opening date set for 2024.
Fonner Park is conveniently located about 80 miles west of the state capital, Lincoln, and can be reached in approximately 90 minutes via Interstate 80.
Elite Casino Resorts launched a temporary casino at Fonner Park last December, featuring 300 slot machines and electronic table games. From January to July 2023, the casino generated $16.9 million in gross gaming revenue.
Fonner Park Overhaul
Vince Fiala, previously the assistant general manager of Elite Casino Resorts' Grand Falls Casino & Golf Resort in Iowa, has been appointed as the general manager of Fonner Park.
Fiala recently revealed in an interview with NBC affiliate KSNB that the resort's blueprint is being finalized. The project will be submitted to the Nebraska Racing and Gaming Commission for approval, and construction will commence once it is authorized.
Fonner Park's casino space is expected to span approximately 37,000 square feet and offer 650 slot machines, 20 live dealer table games, and a sportsbook in partnership with Betfred Sports.
In addition to the casino, Elite's Grand Island Casino Resort will feature a 116-room hotel with rooms overlooking the racetrack. The hotel will also include a showroom for nightly live performances, as well as a spa offering massages, salon services, a sauna, and an ice room.
Ruthie's Steak and Seafood, a rooftop dining experience characterized by a contemporary yet elegant atmosphere, will be the highlight of the casino's dining options. Elite Casino Resorts owns the Ruthie's brand and operates restaurant locations at its properties in Iowa – Rhythm City Casino, Riverside Casino & Golf Resort, and Grand Falls.
Elite Opens Illinois Casino
Following the opening of Walker's Bluff Casino Resort in Carterville, Illinois, Elite Casino Resorts is fully committed to the development of Fonner Park.
The Walker's Bluff Casino Resort, a partnership between Elite and Walker's Bluff Vineyard, offers fine dining and wedding services. The resort includes a 113-room hotel and features 650 slot machines and 14 tables.
During the casino resort's endeavors, guests can enjoy dining options at the renowned Walker Bluff's steakhouse and Ruthie's restaurant.