Posted on: August 21, 2023, 11:15h. 
Last updated on: August 21, 2023, 11:15h.
A Coney Island official receives criticism for questioning how the local Muslim community can support a proposed $3 billion casino for the Brooklyn seaside town.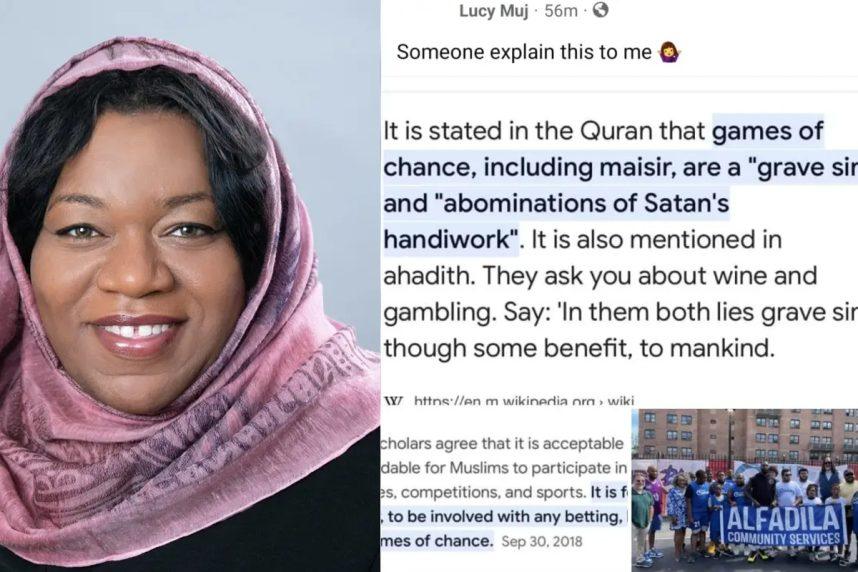 Lucy Mujica Diaz is the chair of Brooklyn's Community Board 13. Community boards in New York consist of unsalaried members appointed by borough presidents and borough councilors. The community boards act in advisory roles and liaisons between the local governments and their residents.
Diaz strongly opposes a casino coming to Coney Island due to concerns about increased traffic, crime, and societal issues related to gambling.
The casino project  — presented by a consortium including Thor Equities, the Chickasaw Nation's Global Gaming Solutions, Saratoga Casino Holdings, and Legends Hospitality — is vying for one of the three available downstate casino licenses in New York. The proposed development, known as "The Coney," aims to occupy a five-acre plot of land owned by Thor on Surf Avenue and W. 12th Street.
Controversial Comments
Diaz provoked online controversy after sharing a photo on Facebook from an event held by Alfadila Community Services, where some attendees were seen wearing t-shirts in support of The Coney casino.
Marie Mirville-Shahzada, the New York Post reports, is the Muslim founder and executive director of Alfadila Community Services. The nonprofit's mission is "to break barriers and bridge diverse communities to opportunities."
Diaz questioned how someone could be Islamic and still endorse a gambling enterprise, accompanying her post with a Wikipedia quote from the Quran that labels gambling as a "grave sin" and "abominations of Satan's handiwork."
Someone explain this to me," Diaz posted with a confused emoji. She added a Wikipedia excerpt on the Quran that reads, "It is stated in the Quran that games of chance … are a 'grave sin' and 'abominations of Satan's handiwork.'"
Mirville-Shahzada promptly responded, stating that the photo shared by Diaz included children with disabilities and clarifying that the t-shirts were donated to the event, with no discussion regarding the casino among the attendees wearing them.
Mirville-Shahzada subsequently called for Diaz's resignation and wrote to New York City Mayor Eric Adams and Brooklyn Borough President Antonio Reynoso to request her removal from Community Board 13.
I am writing to request the immediate removal and investigation of Lucy Mujica Diaz, Chair of Brooklyn Community Board 13, for her ongoing bullying, personal attacks and last but not least, her recent anti-Muslim statements and insensitivity to parents with disabled children," she stated.
Diaz defended her comments, claiming they were taken out of context.
"I want to be clear; the post was in a personal capacity and did not contain any hurtful, negative, or hate attacks in my language," Mujica Diaz said in a statement. "I reject the characterization … that this was 'public assault' and 'prejudiced actions.'"
New York Bidding
The Coney is among the many casino projects competing for the three downstate casino licenses in New York. Other notable bidders include MGM Resorts, Genting Group, Las Vegas Sands, Wynn Resorts, Caesars Entertainment, and Hard Rock International.
MGM and Genting are the frontrunners for two of the licenses, as they respectively operate Empire City Casino in Yonkers and Resorts World New York City in Queens. Currently, these venues can only offer video lottery terminals and electronic table games.