August 8, 2023, 02:21h – Pete Davidson to Perform Standup at the Cosmopolitan of Las Vegas
Last updated on: August 8, 2023, 02:21h.
Pete Davidson, known for his comedy performances and being a cast member on "Saturday Night Live", will be taking the stage at the Cosmopolitan of Las Vegas on Saturday, September 23. Fans can grab their tickets starting at 10 a.m. on Friday, August 11 through Ticketmaster.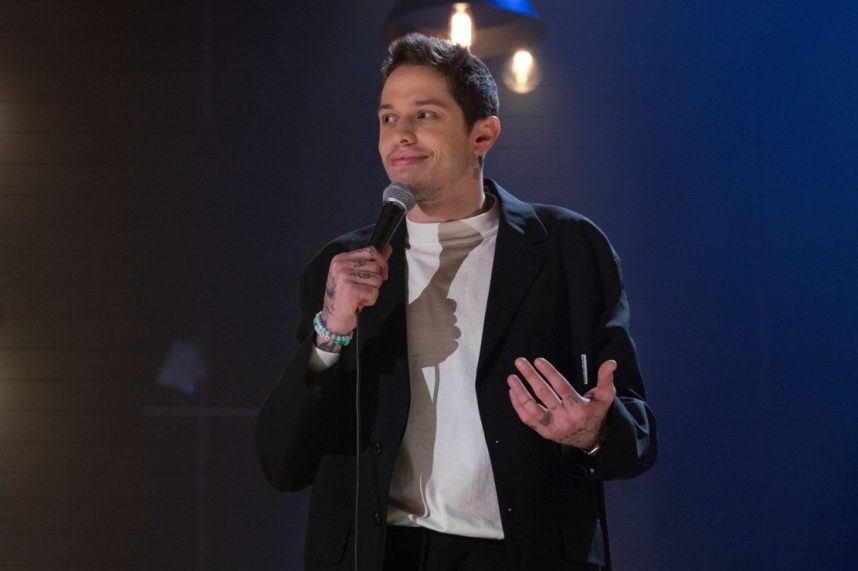 According to various sources, Davidson will be performing fresh off a stint in a Pennsylvania rehabilitation center, where he checked himself into in June.
Earlier this year, the 29-year-old comedian was involved in a car accident where he crashed a Mercedes into a Beverly Hills home. At the time, authorities did not believe drugs or alcohol played a role in the incident. However, Davidson was charged with reckless driving. He also recently apologized to a head of an animal rights group for leaving her an offensive voicemail.
Davidson, who reportedly suffers from borderline personality disorder and PTSD, experienced a tragic loss at a young age when his firefighter father passed away during the 9/11 terrorist attacks. This event heavily influenced his semi-autobiographical film, "The King of Staten Island," which he co-wrote with Judd Apatow.
Although Davidson is well-known for his acting career, he has been performing standup since the age of 16. He gained recognition after appearing on Comedy Central's "Gotham Comedy Live" in 2014, the same year he joined the cast of "Saturday Night Live."
Tickets for Pete Davidson's performance at the Cosmopolitan's Chelsea Theater start at $102.50 and will be available for purchase at 10 a.m. on Friday, August 11 via Ticketmaster.
Hold the Phone!
For security reasons, the Cosmopolitan has announced that Davidson's show will be phone-free, following the trend seen at many high-profile comedy shows.
Guests attending the show will be required to secure their phones and smartwatches in Yondr pouches upon entering the venue. These pouches can only be opened by designated venue staff using a special device. Guests must keep the pouches with them at all times but can have them opened in designated phone-use areas within the venue. Any attendees caught using their phones outside of these areas will be escorted out without a refund.