Posted on: August 25, 2023, 06:49h. 
Last updated on: August 25, 2023, 06:49h.
Two of the most formidable players in Australia's gambling space are making changes that will impact employees. Crown Resorts is downsizing its Crown Sydney property, while online gaming giant Entain is set to cut "up to 80%" of its in-country staff.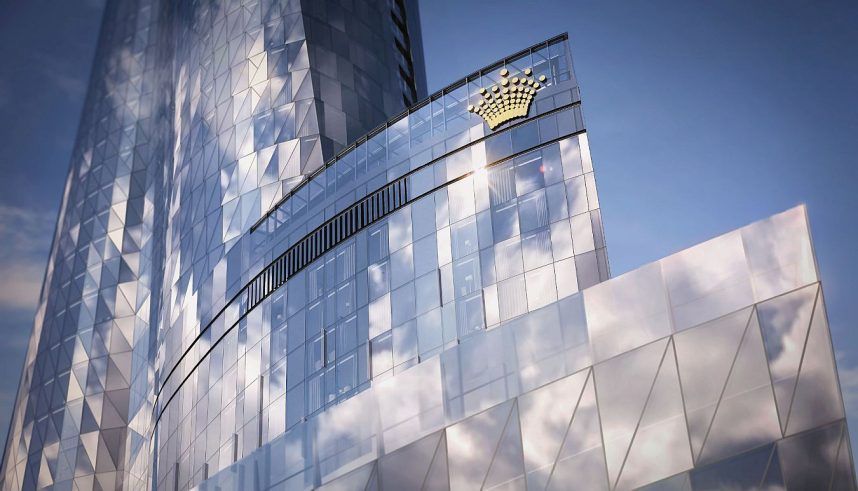 The changes come amid different attitudes at the companies. Crown Resorts is still dealing with significant fines for knowingly conducting business with money launderers and war criminals. Meanwhile, Entain has seen growth in the country but plans to eliminate redundant positions.
It is unclear whether these job cuts are permanent or if there is a possibility for the affected employees to return. However, these losses align with a broader trend in Australia, as the country's unemployment rate increased by 0.2% in July to 3.7%, according to the Bureau of Statistics.
Crown Shuts Down VIP Room
Crown has closed its "Mahogany" level at the Crown Sydney property, as reported by The Sydney Morning Herald. This was one of two VIP areas in the casino, and the new owner, Blackstone, decided to temporarily close it.
A company representative attributed the closure to "macroeconomic challenges" facing the Australian economy. The casino is located in New South Wales, which is raising the point of consumption tax for gaming companies.
No mention was made of the hundreds of millions of dollars that Crown had to pay to settle claims of wrongdoing in several Australian states. Blackstone acquired the company two years ago in response to these accusations and has been searching for ways to make its $6.6 billion investment profitable.
Gamblers who frequented Mahogany will now need to adjust to the Crystal level, which remains open and offers 160 gaming tables and over 66 electronic gaming machines.
While gamblers have alternative options at Crown Sydney, some employees are left without jobs. Blackstone has stated its intention to provide employment opportunities in other company roles for as many affected employees as possible, but this may not be feasible in certain cases.
Blackstone mentioned that some Crown Sydney employees may have the opportunity to join the payroll of either Crown Melbourne or Crown Perth, which are located in different cities that are hours away from Sydney.
Entain Jobs at Risk
Entain is experiencing "rapid growth in Australia," as stated in a company announcement. However, despite positive results and successful acquisition of Tab NZ in New Zealand, job cuts are being made.
The changing environment will result in the elimination of "a small number of redundancies" in Australia, with the exact number varying depending on the source of information.
The Australian Financial Review reported over 50 job eliminations, while other sources suggest that up to 80 positions are on the chopping block.
Another source indicates an even higher number. Last month, WPT Global Senior Marketing Manager Andrea King mentioned in a LinkedIn post that the figure could be as high as 80%. King was previously a marketing manager at Entain until February of this year.
Entain has been actively acquiring businesses in different markets over the past few years, with the most recent purchase being Poland's STS Holdings. As the company leveraged much of its resources to continue its merger and acquisition efforts, the employees who contributed to its success are now facing the consequences.