Former NFL Cornerback Damon Arnette Set to Enter Plea Agreement
Posted on: August 1, 2023, 02:04h.
Last updated on: August 1, 2023, 02:04h.
Damon Arnette, a former NFL cornerback, is expected to enter a plea agreement on Wednesday. Arnette will plead guilty to misdemeanors, pay a fine, and complete community service as part of the agreement.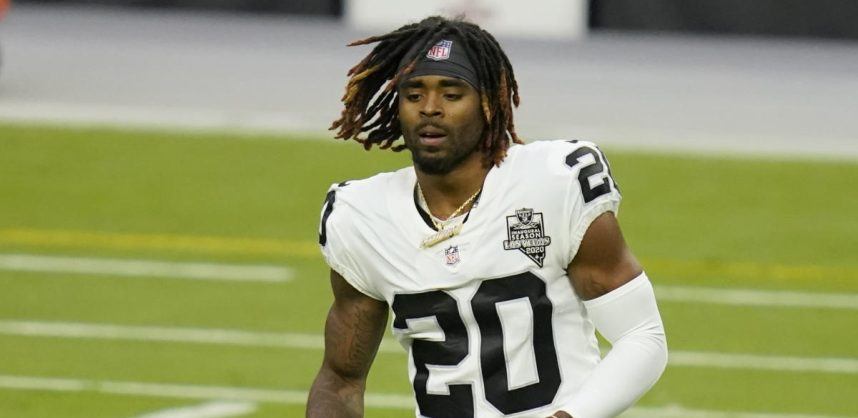 According to the Las Vegas Review Journal, Arnette will plead guilty to assault and drawing a deadly weapon charges and will be required to complete 50 hours of community service and pay a $2,000 fine.
Initially, Arnette faced charges of assault with a deadly weapon, carrying or concealing a gun without a permit, possession of marijuana or cannabis, and possession of a class one or two-level controlled substance.
The incident in question occurred on January 28, 2022, at the valet parking area of the Park MGM in Las Vegas, where Arnette was involved in an armed dispute.
Arnette's Desire to Return to the NFL
Damon is happy to put this matter behind him with a misdemeanor disposition and is ready to return to the NFL," his attorney, Ross Goodman of Las Vegas, who specializes in criminal defense law, said in a statement published by the Review Journal.
According to the Las Vegas Metropolitan Police Department (LVMPD), Arnette displayed a firearm during a disagreement with valet workers who requested identification after he failed to provide a valet ticket to retrieve his vehicle.
However, Arnette's attorney argued that he did not threaten the workers and did not brandish or point the firearm at the valet attendant. Instead, Arnette placed the firearm in his SUV within approximately 36 seconds before continuing to interact with the employees for about 20 minutes until retrieving the ticket from a trash can.
"Contrary to earlier media reports, the evidence did not show Damon 'pointed a gun at a valet attendant,' 'took his keys' and 'fled,'" Goodman told the Review Journal.
In May, Arnette was indicted on more serious charges related to the incident, including assault with a deadly weapon and carrying a concealed firearm. These charges were reintroduced after an earlier round of charges had been dropped.
When located by the police near the Las Vegas Strip, a firearm was found in Arnette's vehicle. It should be noted that charges against another individual involved in the incident, Markell Surrell, were later dropped.
Arnette's Controversial History
Arnette, a first-round draft pick by the Las Vegas Raiders in 2020, was released by the team in November 2021 following the emergence of a video allegedly showing him threatening someone with a firearm. He was subsequently signed by the Kansas City Chiefs, but his contract was terminated upon news of the Park MGM incident.
Prior Incident at Aria Resort & Casino
Before the Park MGM incident, Arnette faced a lawsuit from a valet worker at the Aria Resort & Casino. The worker alleged that Arnette physically attacked him, causing mental stress, anguish, pain, and suffering. Arnette was also accused of spitting at the worker, poking him in the chest, and engaging in verbal abuse. Arnette disputed these allegations and countersued, though the current status of the litigation is unclear.