Clark County prosecutors have indicted former Las Vegas Raiders cornerback Damon Arnette on felony charges of assault with a deadly weapon and carrying a concealed firearm without a permit.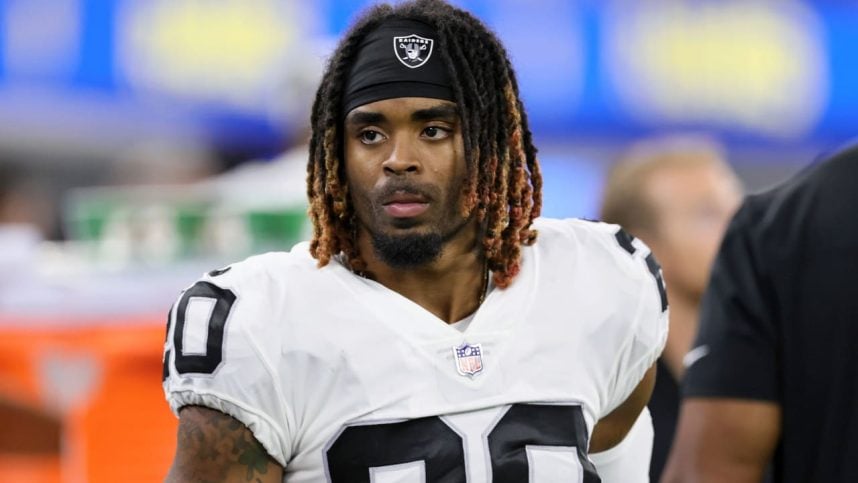 The charges relate to an incident that occurred outside the Park MGM Hotel in Las Vegas in January, according to a LVMPD arrest report.
Arnette is seen on the casino's security video racking the slide of his gun at an employee, according to the report.
Charges Revived
The argument arose because the allegedly intoxicated Arnette had lost his valet ticket, and the employee refused to fetch his Mercedes G Wagon without identification, according to the LVMPD.
At the time, Arnette denied these allegations through his lawyer, Ross Goodman. Prosecutors dropped the case in July 2022, citing lack of evidence. It is not clear whether new evidence has since come to light.
The troubled athlete star was arrested for drug possession in Miami Beach, Fla. on the day the charges in Nevada were dropped.
Valet Grudge
Arnette was a first-round draft pick for the Raiders in 2020. He played a total of 13 games before he was dropped by the team when a viral TikTok video emerged of him appearing to threaten to kill an unseen person while wielding three firearms.
He was released by his subsequent employer, the Kansas City Chiefs, in response to the Park MGM incident.
The former NFL hopeful seems to have a thing about valets. In June 2021 at the Aria Resort, "he spit, poked, and verbally abused" one at the Aria Resort & Casino, again because he had lost his ticket and refused to show ID. That's according to a civil lawsuit brought by the valet, Sonny Flores.
Arnette's lawyer has denied these allegations and countersued, calling the lawsuit "frivolous" and designed purely to extract money from his client.
Rugs III Crash
Arnette is also being sued for his alleged involvement in an October 2020 hit-and-run crash in Henderson, Nev., close to the Raiders' training ground. The plaintiff claims she was injured in the crash.
The 2020 NFL Draft proved to be inauspicious for the Raiders. It also included Henry Ruggs III, who earlier this month pleaded guilty to DUI resulting in death and vehicular manslaughter.
He will be imprisoned for between three and ten years when sentenced in August for causing the death of Tina Tintor when he crashed his Corvette into her Toyota at 127 mph on November 2, 2021.
The post Damon Arnette Indicted for Deadly Weapon Assault on Park MGM Valet appeared first on Casino.org.