Posted on: August 16, 2023, 05:01h. 
Last updated on: August 16, 2023, 05:01h.
Atlantic City casinos experienced a decline in revenue from table games in July compared to the previous year, as players had more success at the tables. However, slot players did not fare as well, as they lost a significant amount of money to the slot machines. This information was revealed in the July revenue report released by the New Jersey Division of Gaming Enforcement (DGE). Despite the decline in table game revenue, July 2023 was still the second-best July in the past decade, according to James Plousis, chair of the New Jersey Casino Control Commission.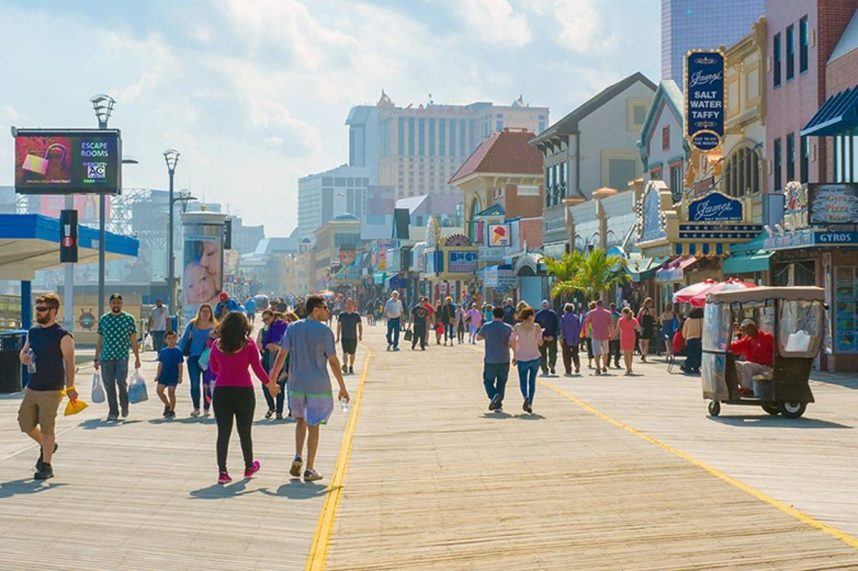 The report showed that table games generated $72.1 million in gross gaming revenue (GGR), which was a decrease of more than 13% from the previous year. On the other hand, slot players lost nearly $217.8 million, representing a minimal gain of 0.9% compared to July 2022.
Despite the decline in revenue from table games, Plousis pointed out that the overall casino win in July 2023 was the second highest reported figure for July in the past 10 years. Additionally, slot machine win reached its highest level since August 2013, indicating strong visitation to the casinos this summer.
In terms of iGaming, there was a 13.5% year-over-year increase in GGR from interactive slots and table games, totaling approximately $155.2 million. Oddsmakers also saw an improvement in revenue, as they kept $61 million from the bets wagered, a $16 million increase compared to July 2022.
Industry Increases

When considering all verticals, the total gaming revenue (GGR) in New Jersey for July was $506.1 million, reflecting a 5.3% year-over-year increase. The state's gaming industry has generated over $3.23 billion in gross revenue so far this year, representing an 11% increase from the same period last year.
According to Plousis, July was the best month in terms of statewide GGR in over a decade. He also highlighted the fact that iGaming revenue surpassed the $1 billion mark faster than ever before, with online casino platforms winning $1.08 billion through July this year.
Oddsmakers reported an increase in activity compared to July 2022, with sportsbook data showing that they accepted over $587 million in bets, a 10% increase from the previous year. Most of the betting activity was conducted online, with nearly 96% of the total amount wagered facilitated remotely through sportsbook apps or websites.
The tax benefit for the state of New Jersey in July was approximately $49.1 million. The state levies different tax rates on various forms of gambling, including an 8% tax on casino revenue, a 15% tax on iGaming, an 8% tax on retail sports betting, and a 13% tax on online bets. So far this year, the state has collected almost $331 million in tax revenue from the gaming industry.
Borgata Top Casino

Borgata continues to dominate the Atlantic City casino market, with its physical casino floor generating GGR of $453 million in the first seven months of this year. Hard Rock is the second-highest earner at $287.3 million. While Borgata has seen a nearly 6% increase in retail gaming revenue this year, Hard Rock's gaming income has declined by about 1%. In fact, five Atlantic City casinos have experienced a decline in brick-and-mortar play through July of this year.