Posted on: August 8, 2023, 03:11h. 
Last updated on: August 7, 2023, 06:03h.
A coalition of Democratic US Senators is urging a federal agency to oppose the buying and selling of shares related to political futures via betting exchanges.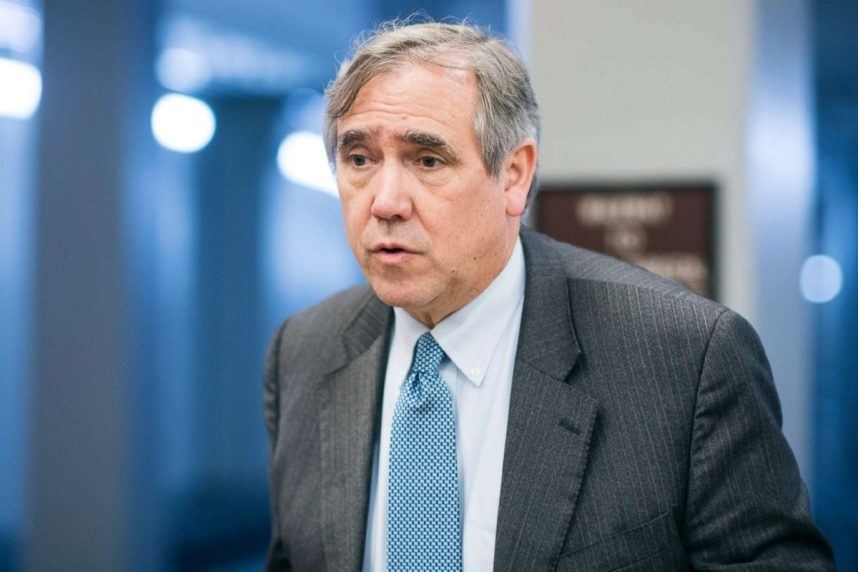 PredictIt, the face of the online betting exchange market in the US, facilitates the buying and selling of shares of potential political outcomes. While Las Vegas-style betting on political events is prohibited across the nation, PredictIt has operated lawfully since 2014 when the online betting exchange was issued a "No-Action" relief letter from the US Commodity Futures Trading Commission (CFTC).
The CFTC is an independent agency of the US government. The regulatory group is tasked with assuring that the Commodity Exchange Act is upheld in all relevant US-facing business operations. The Commodity Exchange Act, signed into law by President Franklin D. Roosevelt on June 15, 1936, prohibits fraudulent conduct in the trading of futures, swaps, and other derivatives.
The CFTC rescinded its no-action relief letter from PredictIt a year ago this month. That resulted in PredictIt suspending new betting markets. But last month, the US Fifth Circuit Court of Appeals sided with PredictIt and ordered a lower court to prevent the CFTC from taking further action against the online political betting website.
Election Integrity
As PredictIt's future was called into question, another online betting exchange, Kalshi, sought similar relief from the CFTC. Kalshi notified the CFTC in June that it wants to offer political markets.
Kalshi presently allows users to bet on forecasting US news like where the average price of a gallon of gas will be in six months. Kalshi is also a for-profit platform while PredictIt is a nonprofit. Both companies charge a commission on winning bets.
PredictIt says its betting lines provide critical insights into political races and events, not unlike traditional polling. PredictIt insights are used by academia around the world.
In a letter dated Aug. 2, 2023, to CFTC Chairman Rostin Behnam from six Democratic US Senators, the coalition urges the commodities agency to continue opposing online exchanges that facilitate the buying and selling of political happenings. The letter was signed by US Sens. Jeff Merkley (D-Oregon), Sheldon Whitehouse (D-Rhode Island), Ed Markey (D-Massachusetts), Elizabeth Warren (D-Massachusetts), Chris Van Hollen (D-Maryland), and Dianne Feinstein (D-California).
PredictIt limits bettors to wager a maximum of $850 on each individual market — often referred to as contracts. Kalshi limits bets to $25,000 per position. The CFTC recognized the New York-based betting exchange in November 2020.
In appealing for the CFTC to block Kalshi from opening political markets, the US senators say such betting threatens the integrity of elections.
The CFTC has never allowed a for-profit venture to operate a political event contract, nor has the agency permitted any entity to operate a political event contract of such scale. Establishing a large-scale, for-profit political event betting market in the United States by approving Kalshi's requested contracts, would profoundly undermine the sanctity and democratic value of elections," the senators wrote.
The senators believe introducing financial incentives into the elections process "fundamentally changes the motivations behind each vote, potentially replacing political convictions with financial calculations."
Billionaires Cited
The six Democratic Senators wrote a hypothetical example clarifying their reasoning for them opposing political betting exchanges.
"Billionaires could expand their already outsized influence on politics by wagering extraordinary bets while simultaneously contributing to a specific candidate or party," the letter continued. "There are strong ethics concerns as political insiders privy to non-public information could wield their inside information to profit at voters' expense."